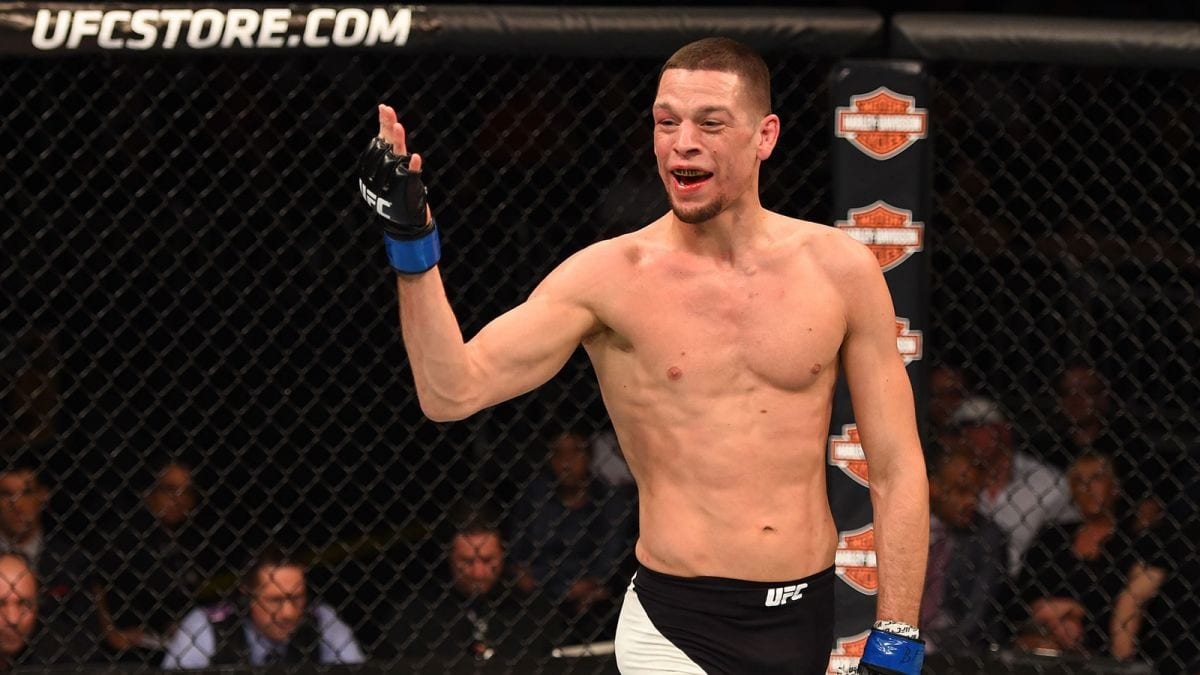 Nate Diaz might say he's open to stepping in at UFC 222, but UFC president Dana White is yet to be convinced.
With UFC featherweight champion Max Holloway ruled out of the March event, the UFC are currently looking for replacements. While they seem ready to put together Frankie Edgar and Brian Ortega, it appears they're not content with labelling that a main event. Then, with UFC bantamweight champion TJ Dillashaw refusing to defend his title on short notice, speculation began that Diaz could be brought in to add some star power.
But while the LA Times reported Diaz was '100%' open to fighting at the event, it seems that Dana White can't quite get him to do so. Also speaking to the LA Times, White stated he had offered the younger Diaz brother a multitude of potential opponents, only for Diaz to reject them all.
"He doesn't want to fight," White said. "We have made around five or six fights in the last six months and he has turned them all down," White said. "Alvarez, [Justin] Gaethje, [Edson] Barboza and [Tony] Ferguson multiple times."
Diaz hasn't been seen since his loss to Conor McGregor at UFC 202 in 2016. Since then, he's been mostly out of the spotlight, every so often being linked to high profile fights — most recently a welterweight contest with Tyron Woodley.
While some had speculated that Diaz could be coaxed into a contest with former UFC lightweight champion Eddie Alvarez, the Times reported Diaz emphatically ruled that out.
Comments
comments