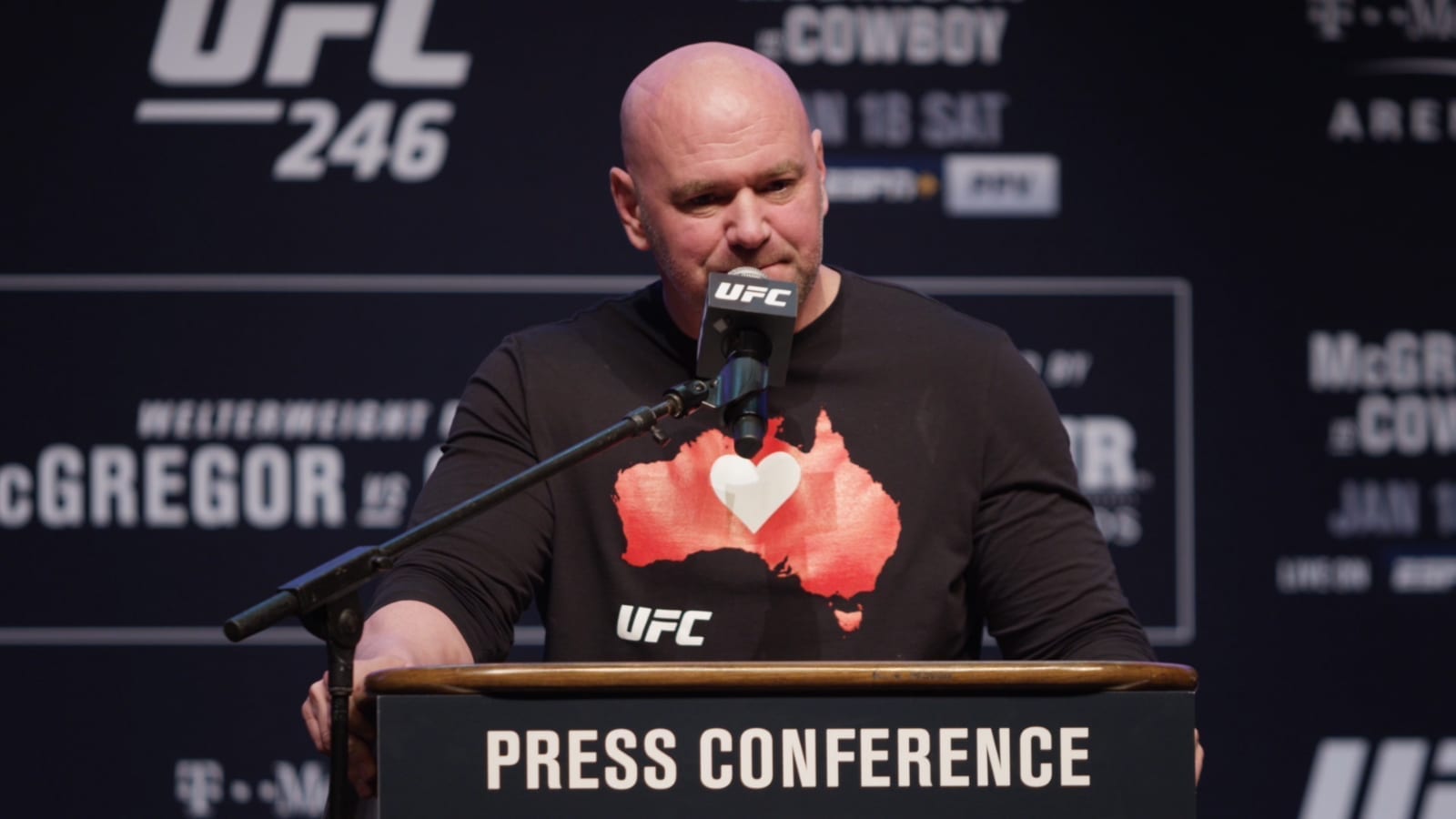 The UFC have purchased 10 acres of land with the intention of building a hotel designed for fighters and staff.
UFC president Dana White announced the move following the latest episode of Dana White's Contender Series in Las Vegas this evening, revealing the company is looking to add to its already considerable campus of the Performance Institute and the Apex facility.
"I don't even know if you guys know this, but fuck it, I'll tell you anyway," White said. "We just bought 10 acres over here, too. We've got another 10 acres now. More stuff coming soon. Land, we bought some land. 10 more acres of land, and we'll probably start building again next year.
"We're going to build our own hotel. Then we'll be completely self-sufficient."
While White couldn't put a date on the opening of the hotel, he did specify construction would be looking to begin next year.
"Depends how this crazy shit.. what happens here in the next whatever," White said. "Obviously with what's going on right now, our own hotel would pay for itself quickly. The Apex, we're talking about doing other events over here and stuff like that and we're going to start doing lots of programming for UFC Fight Pass over here too.
"It will be more designed for fighters. Just like the Apex was designed for fighting and putting on special events, this place would be designed exactly for what our needs are in a hotel."
One thing White can rule out? The new facility won't be in keeping with the rest of the Vegas hotels and possess its own casino.
"No, [no casino]," White said. "You know I'm a sick, sick man. You know that. That's all I need."
Comments
comments