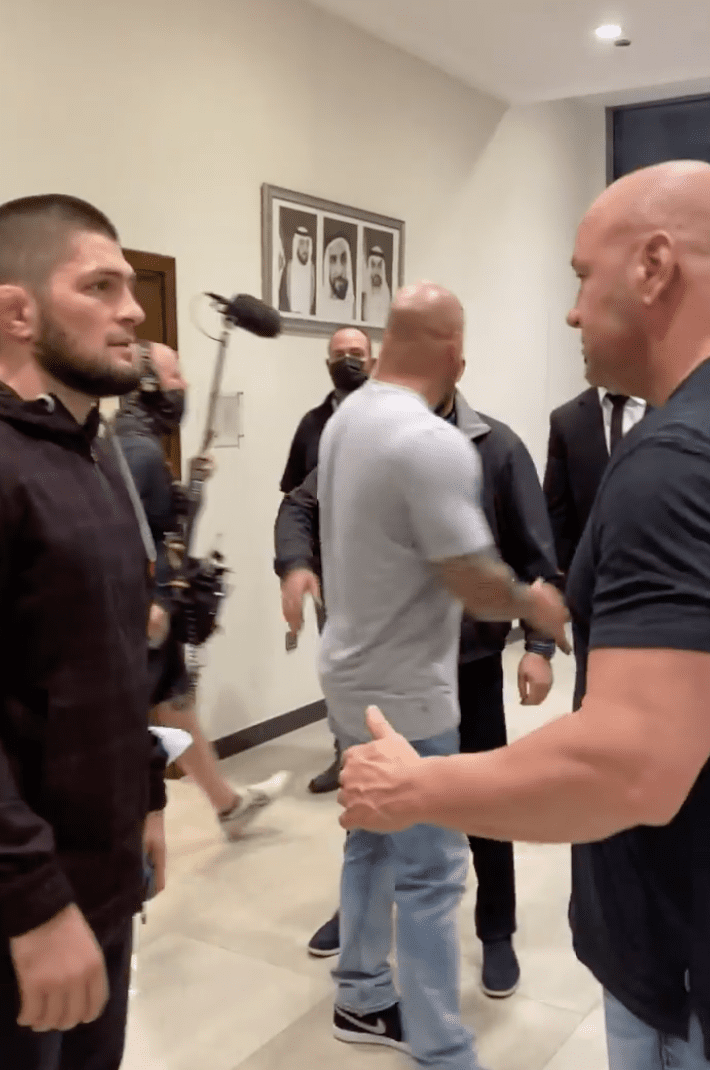 Dana White is set to announce Khabib Nurmagomedov's decision regarding his retirement tonight as the UFC goes live on ABC.
The lightweight champion said he was walking away from competition after the passing of his father, and due to the wishes of his mother just moments following his win over Justin Gaethje last year, but the UFC president has maintained hopes he'd fight again.
The pair held a meeting last night where it would seem Nurmagomedov informed White of his final decision. In a press release, the UFC confirmed White would be informing the public of Nurmagomedov's choice tonight.
"I met with Khabib Nurmagomedov last night, and today at three o'clock on the east coast, on ABC the network, I'm going to talk about his decision, and how it's going to impact the Poirier-McGregor fight next weekend, and the co-main event in the lightweight division," White said in a post to his social media.
Met with UFC Lightweight Champion @TeamKhabib last night. Will announce his decision LIVE on ABC at 3pm ET #InAbuDhabi @visitabudhabi pic.twitter.com/ztNmrSEBQw

— danawhite (@danawhite) January 16, 2021
Should Nurmagomedov decide to continue competing, and should Conor McGregor defeat Dustin Poirier next Saturday night, it's no secret White would love to pair the two off in a huge rematch once again.
Comments
comments