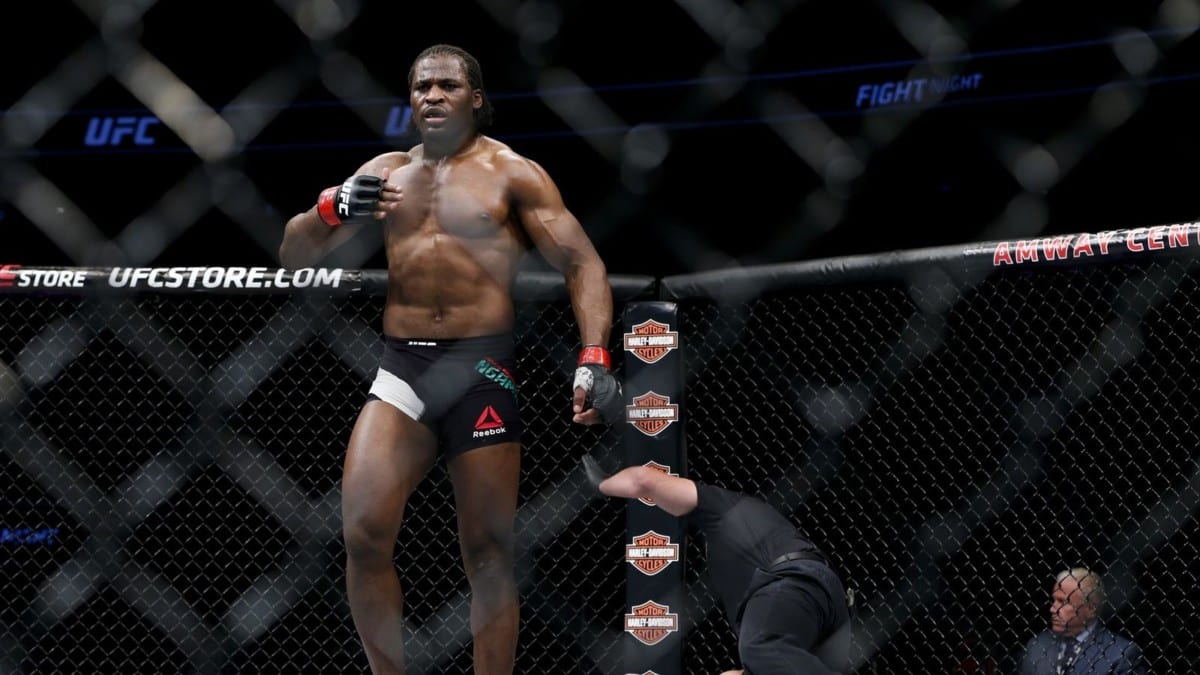 The UFC's heavyweight division is badly in need of some new blood. A glance through the rankings shows the majority of fighters on the wrong side of 30, in athletic terms at least, leaving a gaping whole for a contender to carve out a niche among the UFC's big boys.
And Dana White thinks that Francis Ngannou is that man. The Frenchman has won his first five UFC bouts — all by stoppage — with his TKO win against former heavyweight champion Andrei Arlovski being the most impressive during that sequence but in early December he will face his biggest challenge yet when he takes on Alistair Overeem in Detroit at UFC 218.
A win for the hard-hitting Ngannou would practically guarantee a title shot in his next bout and, according to comments from Dana White, Ngannou seems to have stoked the interest of the UFC brass too.
"I like Francis Ngannou," White said to The TSN MMA Show. "I think Francis Ngannou can be the next big thing, literally and figuratively."
Ngannou recently uprooted and moved to Las Vegas in an effort to improve the quality of his training but also to improve his grasp of the English language. A handle on the native tongue of the fight game is often considered extremely important when it comes to promoting fights, though White says Ngannou's imposing physique is already more than enough to make him a marketable fighter.
"When you're a badass, language has nothing to do with it," White explained. "Look at Anderson Silva. Georges St-Pierre. The list goes on and on. It's about your performances. We think about the talking because Conor (McGregor)'s so good. Conor's a great fighter, and every time he opens his mouth it's hilarious. But you find those guys once in a blue moon."
Comments
comments