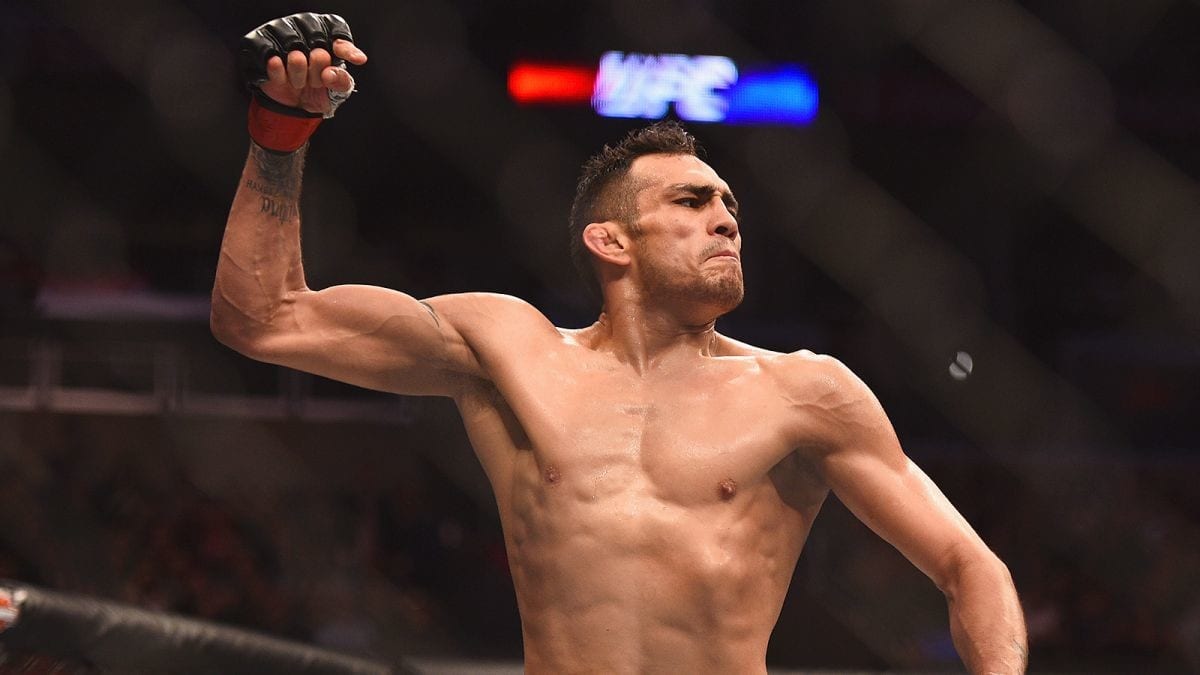 As it now looks exceptionally likely that Michael Chandler's services won't be required as a backup this weekend at UFC 249 (touch wood), Dana White has started looking elsewhere as he seeks to utilise the services of his recent recruit from Bellator.
Chandler, a former multiple time champion in his last promotion, is expected to be considered a top ten lightweight upon his debut and with the majority of the major players at 155-pounds busy, White says that a Ferguson-Chandler fight makes sense to establish another contender in the division.
Speaking on former UFC fighter Mike Swick's podcast, via Aaron Bronsteter, White said that a clash between the two would be an ideal opportunity for both given the current landscape in the UFC's 155-pound fold.
Speaking to the media in Abu Dhabi this week, Chandler also outlined his interest in a fight with 'El Cucuy': "Conventional wisdom would say the top four guys are booked right now, that leaves Tony Ferguson. I think that's the logical, best choice. Either I am who I say I am or I'm not, so we'll find out pretty quick. Against, I think, the scariest guy in the division: 'El Cucuy.'
"He's got a screw loose. He fights like it. He's a scary guy to fight. So what better way to introduce the UFC fans to who I am than to go out there against Tony Ferguson. A perennial top guy. A guy who just lost his first fight a couple of months ago when he was on a 12-fight winning streak."
However, if Chandler appears more than open to the idea, Ferguson doesn't seem quite so keen. When questioned by ESPN on the potential of welcoming Chandler to the UFC's ranks, it was clear that he didn't see his achievements in Bellator being directly applicable to the UFC.
"Michael Chandler hasn't earned his way to the top," Ferguson said to ESPN. "But if that's who Dana White wants me to fight, you know me: I put my boots on, and I go to work.
"Do I want to fight? Yes. I want to fight in December. I'm fuc*ing training. Let's go. But I don't think somebody who doesn't even belong here should be paid more than me. That's what I'm saying."
Comments
comments