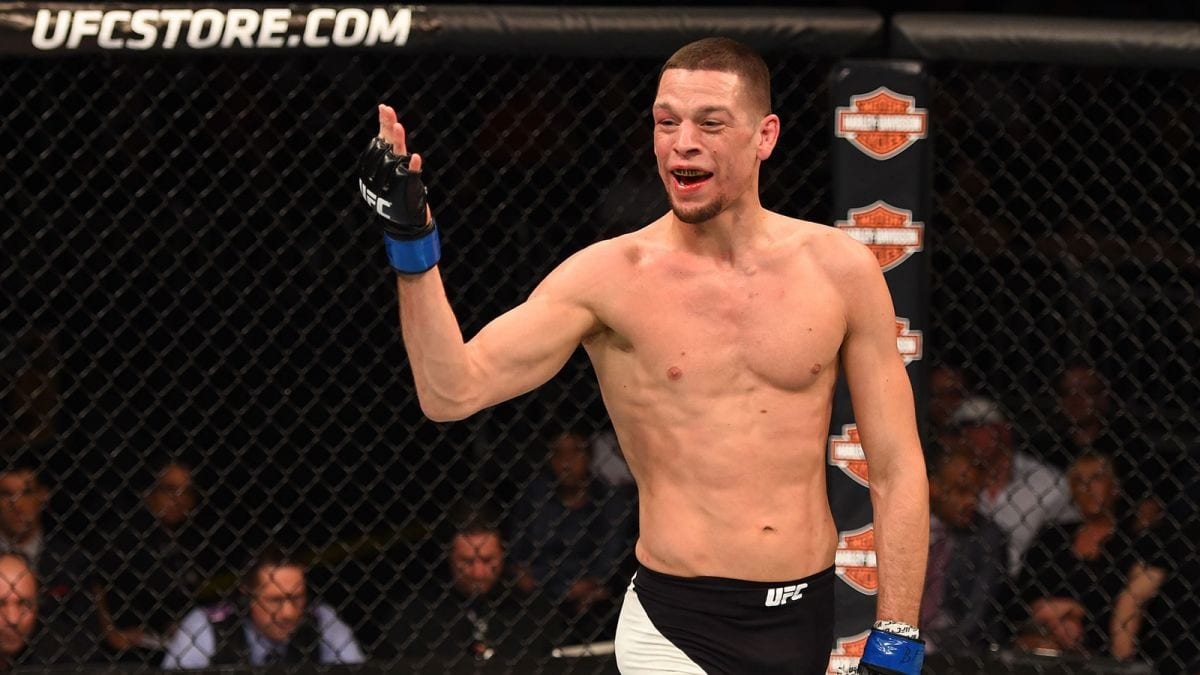 Dana White has something in mind for the last fight on Nate Diaz's UFC deal: Khamzat Chimaev.
The Chechen-born Chimaev secured his 10th straight win of his unbeaten MMA career in Abu Dhabi on Saturday night, choking Li Jingliang midway through the first round — again, without taking a punch in the process. The win catapulted Chimaev into the top ten welterweight rankings, and guaranteed sterner tests ahead — with White confirming reports that Nate Diaz has been talked about.
Diaz, as we noted, has one fight remaining on his UFC deal and with no sign of an accord being reach, White told TMZ Sports that he could be next up for the surging Chimaev.
"We're gonna talk to Nate about it," White said. "One hundred percent."
White seemed giddy with excitement following Chimaev's latest win, his fourth in the UFC — and has absorbed just one significant strike in the process.
"One hundred percent, this guy is like nothing that anybody's ever seen," White said. "When you think about, he's got more UFC wins than he's been hit inside the octagon. Insane. And the other night, our social team, they filmed his walkout on Instagram Live, it broke the record. It's the biggest Instagram Live we've ever done."
Comments
comments