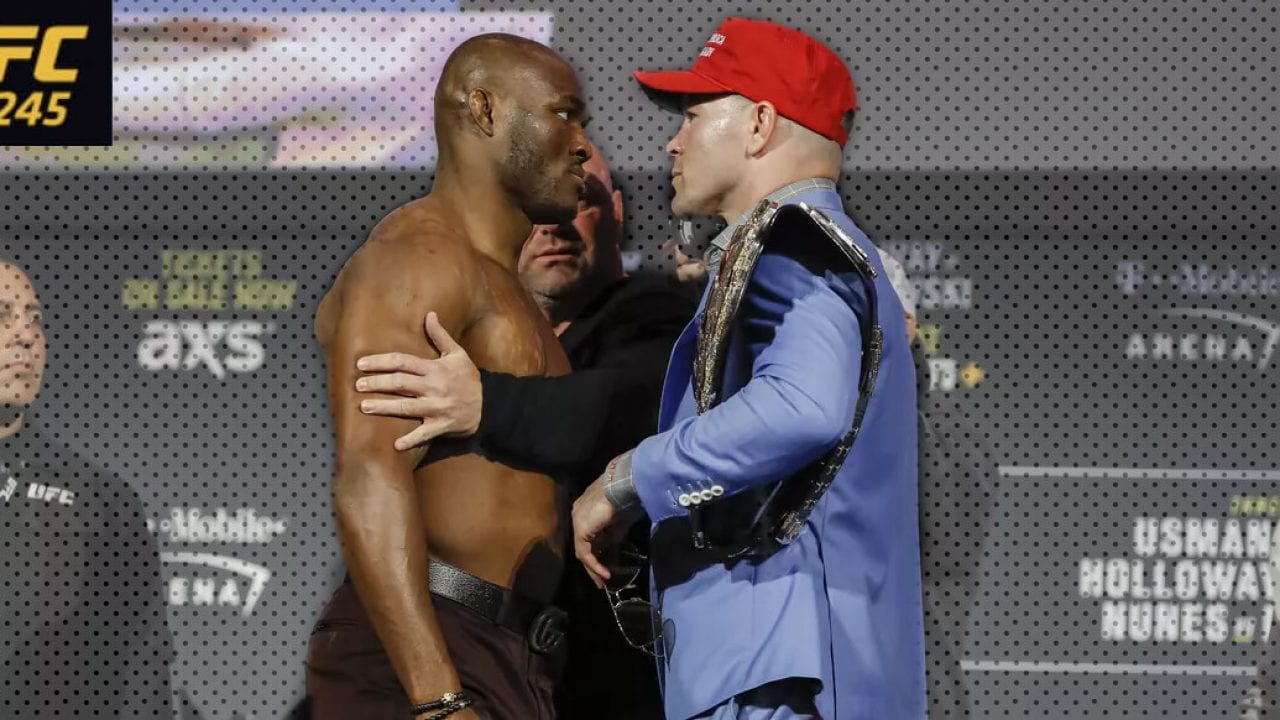 Kamaru Usman isn't paying attention to any of Colby Covington's schtick ahead of their highly-anticipated rematch this weekend.
The two warring welterweights will renew rivalries inside Madison Square Garden late on Saturday night, with Covington again promising to steal the welterweight title from Usman's waist. But after engaging with Covington's brash talk ahead of their first fight in December 2019, this time around Usman is offering nothing but a deaf ear.
"It's less for me. Because you get to a certain point — and you've been here, champ-champ. You've been here," said Usman, addressing former UFC two-weight champ Daniel Cormier in an interview on his YouTube channel. "It gets to a certain point you're just competing. You know what we compete for. We want to compete, and get the bag, and go home, and go lay up with our kids. That's what we want.
View this post on Instagram
"So it gets to that point. He's still chasing that. He's chasing that feeling that we get now because we have become champ, we've defended, we are known worldwide as the man. And that's the feeling he is still chasing and that he will never feel as long as I am in the way."
To date, Usman has had no equal in the octagon. He was won all 14 of fights at 170-pounds in the UFC, and has tasted defeat just once in his career when he was submitted by rear-naked choke in just his second-even MMA bout in 2013. Since then, he's been perfect.
And it is this experience, Usman says, that Covington will never have.
"So it is what it is. For me, I just have a calm reserve because a jackass will say anything. And that's where he's at right now," Usman continued. "He'll say anything just to still try to stay in that spot and stay relevant, to where I don't have to do that. When it's time to go to work, I show up and I go to work, and I've shown it time and time again."
Comments
comments