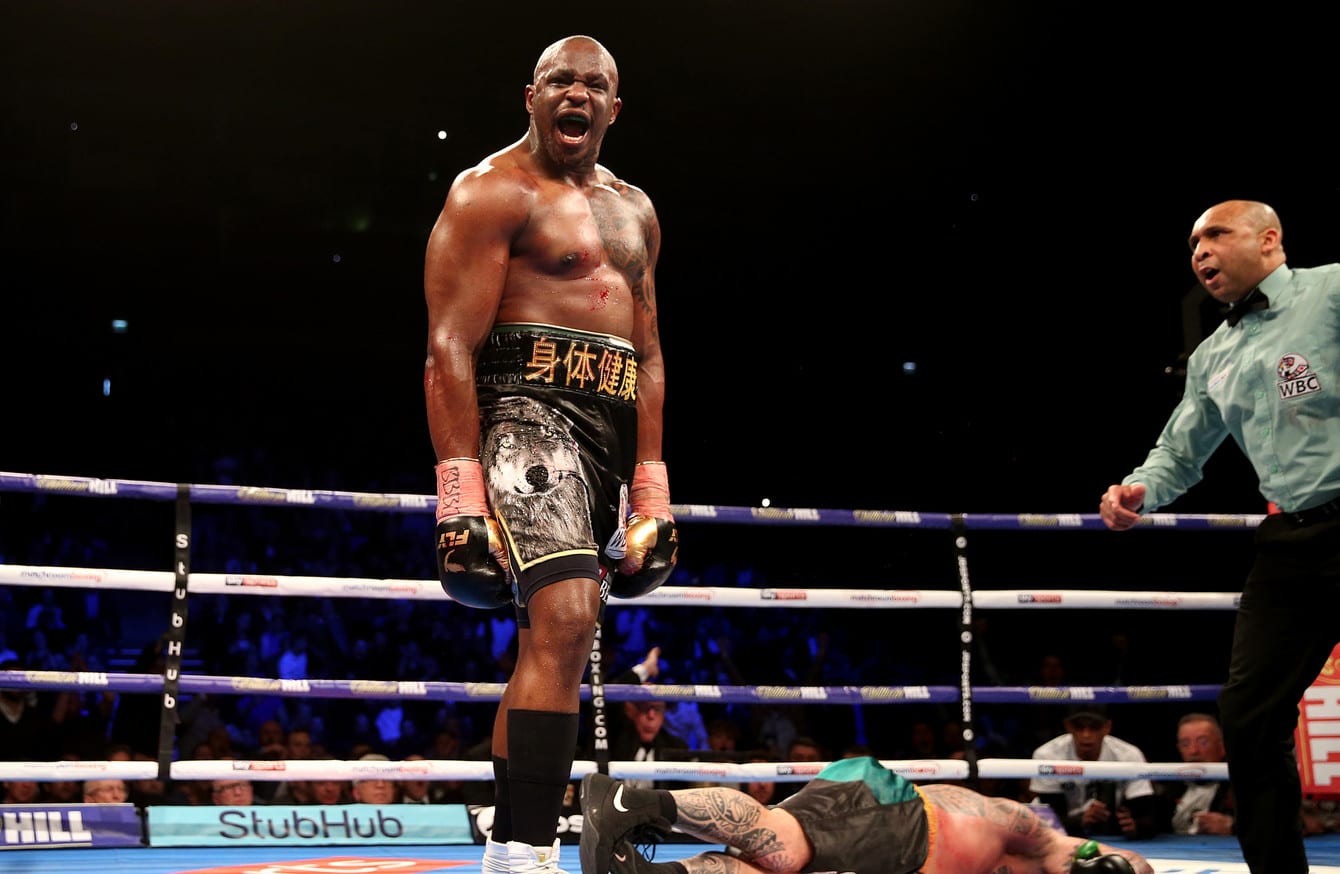 With his upcoming heavyweight clash against Alexander Povetkin postponed until July due to the coronavirus pandemic, hard-hitting UK heavyweight boxer Dillian Whyte has begun testing the waters of a potential transition to mixed martial arts.
Whyte, whose sole career defeat came at the hands (or fists) of current world champion Anthony Joshua, stated on his YouTube channel that he would be willing to step into the UFC's octagon, telling UFC president Dana White to "hit me up". He even went so far as to issue a challenge to concussive Cameroonian striker Francis Ngannou, who Whyte said was a "coward" and that he would "knock him out."
Whyte hasn't been the first professional boxer to tease a move to MMA (hello James Toney) but he would appear to be one of the most well-equipped to do so. His knockout ratio of 18 KOs in 28 fights speaks volumes for the power he is able to generate in his hands — and he has even already recorded a win in professional MMA when he took just twelve seconds to knock out Mark Stroud with a vicious left hook in his sole bout in the sport more than 12 years ago.
Not only that, the multi-disciplined Whyte has also amassed a 20-1 record in K-1 and is a former British heavyweight kickboxing champion and was ranked number one in the United Kingdom for a five-year stretch.
This type of experience would suggest that Whyte isn't of the breed of boxers who assume that all they have to do is strap on 4oz gloves and then victory against 'inferior' strikers is inevitable, but would also understand the different ranges required between boxing and MMA when kicks become part of the equation.
Several UFC heavyweights, with Ngannou and current champion Stipe Miocic perhaps the most notable, have called for fights with the likes of Deontay Wilder and Anthony Joshua in the past but with those fighters presently sparring over the various iterations of boxing's world titles, perhaps they have found a willing dance partner in Dillian Whyte?
Comments
comments