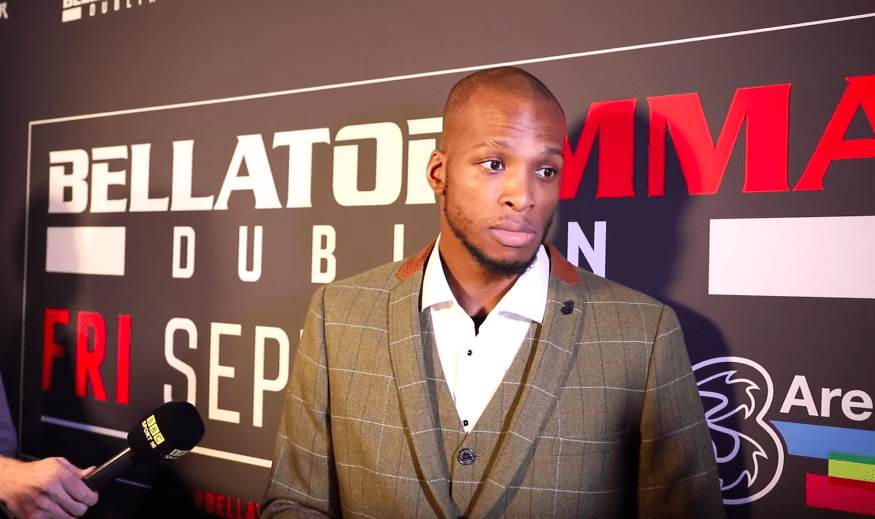 Dan Miragliotta has told his side of the story following a heated confrontation with Michael 'Venom' Page immediately following his victory against Richard Kiely at last Friday's Bellator event in Dublin.
Page, who won the fight via first round flying knee knockout, said to assembled reporters, including The Mac Life, that the referee had called him a "piece of s**t" in the aftermath of the fight in which Page was docked a point by Miraliotta for 'showboating' minutes into the first round.
"That was disgusting," Page said of the point deduction. "Not only did he … minus a point and picked me up from a fight ending position, he pushed me at the end and called me a piece of shit. Nobody should do that. That says to me there's something personal there. I don't know what it is, but I demand an apology. He's never refereeing me.
"My coach heard it and told him to come upstairs and go outside. We're from London Shoot, and if you know London Shoot, we do not mess about. I demand an apology from him and I still don't want him to referee me again," Page said. "It was very unprofessional of him, I don't know what it is, but there's something there.
Responding to the controversy, Miragliotta confirmed that he had indeed aim an insult Page's way after the fight. Speaking with MMA Fighting, the veteran referee said that he was retaliating to a previous insult from the English fighter.
"I was pissed, bro," Miragliotta said. "I'm 56 years old. I'm a grown man. I'm older than him. I show respect to everybody. When someone says f*ck off like that to me with disrespect, I lost it. I never should have said what I said. And I know I was wrong. Under my breath, I turned, and one of his coaches was right next to me, and I said, 'What a f*cking piece of s**t.'"
Mike Mazzulli, President of  the Mohegan Tribe Department of Athletic Regulation who had jurisdiction over the bout, have confirmed that neither Page nor Miragliotta will face any punishment for the spat but confirmed that it is unlikely that the two will ever be in the cage again together — something which Mirgaliotta doesn't mind.
"I'll never do his fights again, because I can never really look at him and not have that animosity toward him, because I'm not going to let somebody tell me to f*ck off, and there's nothing I can do, and I'm an official," Miragliotta said. "It's not good for me or the sport."
Comments
comments