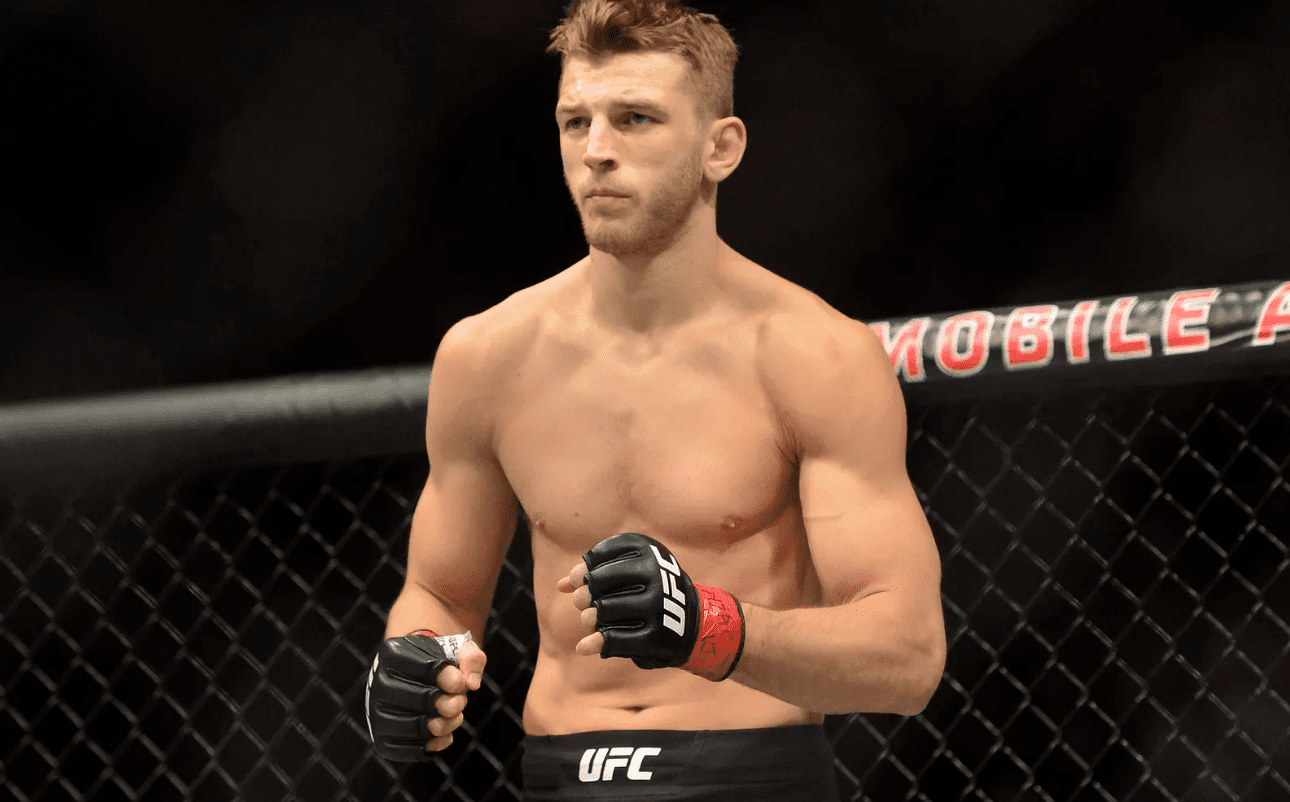 Dan Hooker says that he has no problem fighting Michael Johnson — but adds that the American should have brushed up on his geography skills before doing so.
The Kiwi is expected to return to lightweight for his next outing in the cage after coming up short in a brief sojourn to featherweight against Arnold Allen in London earlier this year. Hooker has publicly expressed an interest in taking on Tony Ferguson, a fighter he sees as being in a similar position to him in the UFC lightweight fold, but he was also the recipient of an offer from another UFC veteran, Michael Johnson, who challenged him to a showdown in Abu Dhabi in October.
The thing is, Hooker says that Johnson could have worded his callout a little better.
"I don't care, I'll fight Michael Johnson," Hooker said to Submission Radio, via LowkickMMA. "Like, I actually don't care. I just… I only didn't respond to the callout because, I don't know where he thinks I live though, but halfway is not… where does he think I live? Where does he think New Zealand is?
I'll smash ya face in @TonyFergusonXT pic.twitter.com/ONxCWSxZM9

— Dan Hangman Hooker (@danthehangman) August 2, 2022
"Does he think new Zealand's in Europe? He said, 'I'll meet you halfway in Abu Dhabi'. Mate, that's further away than America. I would rather – I don't know where he lives, but I would rather fly there and fight him in America than fly to Abu Dhabi. Abu Dhabi is not half way, Abu Dhabi is twice as far away as America.
"That was a poorly researched callout, and it just wasn't worth responding to. I was just like, we read, like, do they not have geography in American schools? Like, where does he think I live?"
Tony Ferguson, though, is the goal.
"I'm sick of training, I want to go into a fight camp, I want to fight, and it's just that time. Tony Ferguson is the fight that [my team] are interested in. I think that fight makes a lot of sense. We're both in similar positions and I think that fight makes sense.
"My management wants that fight, I think the fans want that fight. And so how do you pick a fight? You tell someone you're gonna smash their face in. And if they agree, they agree. Those are fighting words. If you want to pick a fight, you gotta use fighting words. Smash ya face in, premium quality fighting words. Can't be ignored. Now your honour's at stake. If you ignore that, now your honour is at stake, my friend."
Comments
comments