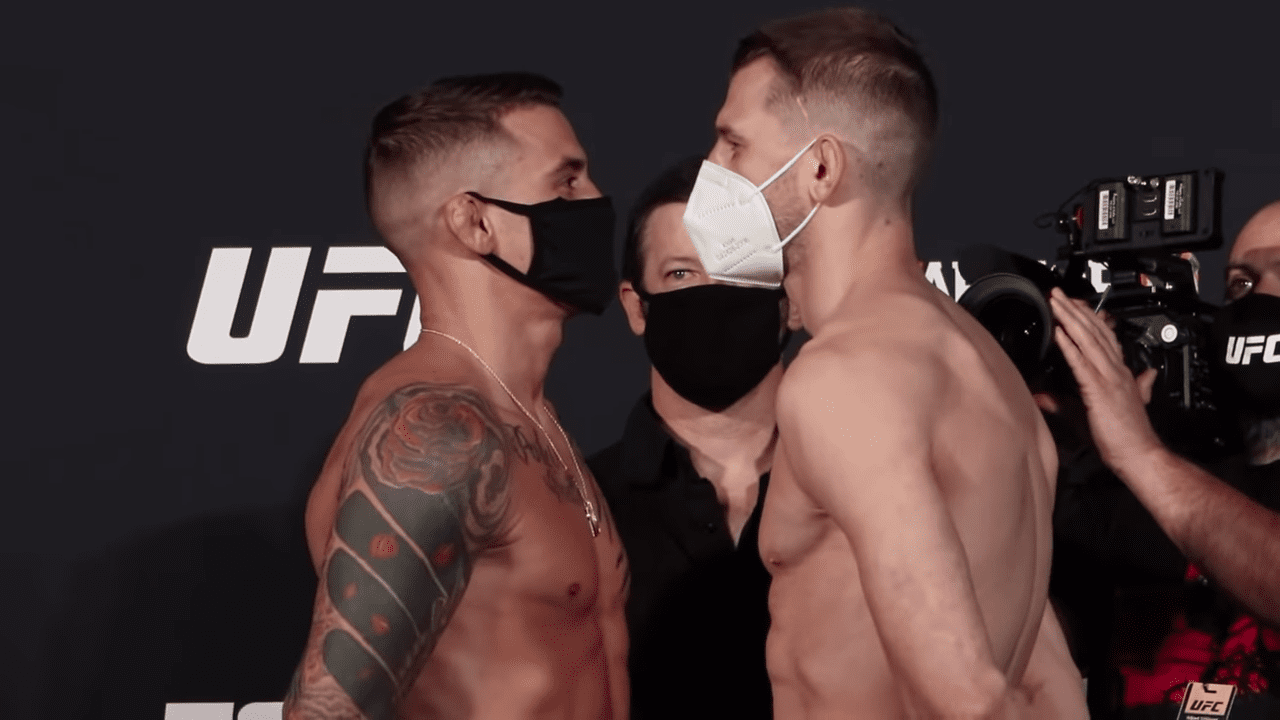 Dan Hooker went through an absolute war with Dustin Poirier, and he doesn't regret a moment.
The New Zealander met Poirier on Saturday night in the UFC Apex where they had one of the fights of the year, as well as potentially the round of the year in their second stanza. While Poirier was able to turn it on late to pull the fight away from Hooker, Hooker maintains the experience was a positive one.
"Now I know what [Justin] Gaethje was on about when he was like, 'I was having too much fun fighting Dustin,' like he just got carried away," Hooker said, speaking to Submission Radio. "He's a fun guy to fight. Like, he's a fun guy to fight. He's talking to his corner, he's talking to you, I started talking back. I just got carried away. I got carried away having too much bloody fun."
Hooker's situation, like many in the world at the moment, was not ideal heading into the contest. With gyms across the world being closed due to the coronavirus pandemic, a lot of his training was done at home or with very few sparring partners.
Despite that, he absolutely refuses to make an excuse.
"It is what it is," Hooker said. "You can say whatever you want under the sun but I took the fight, I signed on the dotted line and whatever circumstances you fight under, that's what I signed up for. We almost got the job done. Spilt milk now, just move on."
Comments
comments