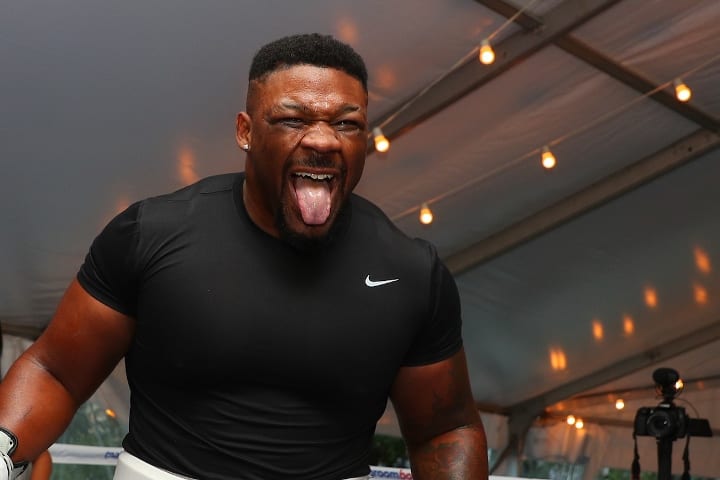 Jarrell Miller has denied knowingly taking the banned substance GW1516 that caused his most recent drugs test failure.
"First of all I can say that a lot of people don't understand what GW1516 is," Miller said, speaking to Fight Network. "There's not a whole lot I can say on the matter due to legalities that we're dealing with right now. But let's get one thing straight, this is not a needle in the booty. This is not a needle in the stomach. This is something that was ingested. We don't know if it was contaminated [substance], but we're examining it right now. Me and my team are working diligently to get the facts 100% straight."
Per the USADA website, it's plausible that a substance could be contaminated with the drug. It also notes it's not safe for human consumption."
"In addition to being prohibited at all times under the WADA Prohibited List, GW1516 is not legally permitted in any medications, supplements, or foods. Athletes should be aware, however, that dietary supplements may be contaminated with this compound. … GW1516 was pulled from clinical trials when it was found to cause cancer, which means it has not undergone human studies and is not safe to use."
Miller says he's having substances tested to see if there's any evidence of his supplements being contaminated.
Miller has previously failed multiple drugs tests, including one for GW1516 last year ahead of a fight with Anthony Joshua. He also failed tests for EPO and HGH. Prior to that trio of results, Miller served a nine-month suspension after failing a test in 2014 as a kickboxer.
"I know I messed up again with the world watching," Miller said. "I know it sounds crazy, but why the hell would you think I would go back and do something repeatedly and knowingly [while] I'm coming back in my return fight, with the financial setbacks and the hardship that I'm dealing with in my life.
"I want the general public to think about that. And like I said, when the facts and everything come out in the right way, we'll deal with it."
Comments
comments