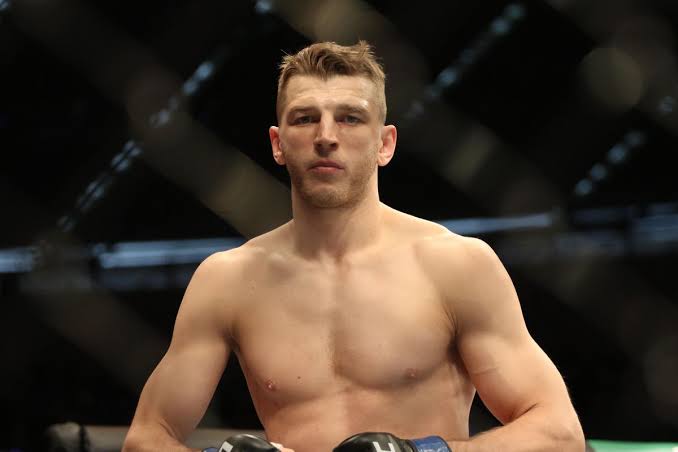 Dan Hooker says he is taking his UFC 257 defeat to Michael Chandler in stride and will return to action when he's ready.
Hooker was finished by the UFC debutant Chandler in the co-main event of the blockbuster event in Abu Dhabi in the first round of their meeting after being blasted with a right hand that sent him sprawling to the canvas. Immediately after the fight, Hooker took his gloves off in the Octagon — the international sign that someone is calling it a day on their career — raising questions about his future going forward.
It turns out that was merely an act of frustration, and Hooker will, in fact, continue fighting on. After all, he says, a loss in mixed martial arts is just one of those things.
"I relied on my instincts or relied on my reaction time," Hooker said, speaking to Submission Radio. "He sold the level change well, I thought he was going for a takedown, comes up with the punch. There's a million things I could have done to change that. There's a million different technical things or reactions that I could have done and that not happen. But it did. What can you do? I certainly don't have a time machine. I think Floyd Mayweather, if anyone has a time machine, Floyd Mayweather has a time machine. I do not have a time machine."
Interestingly enough, Hooker also revealed he bumped into Chandler back at their shared hotel, even sharing an elevator just hours after trading punches.
"I bumped into Michael in the elevator going back up," Hooker said. "Same thing. There's no malice in it, there's no.. it is what it is. I just wished him the best as he moves on, and same thing, he just wished me the best with my career. That's just what you do at this level."
Comments
comments