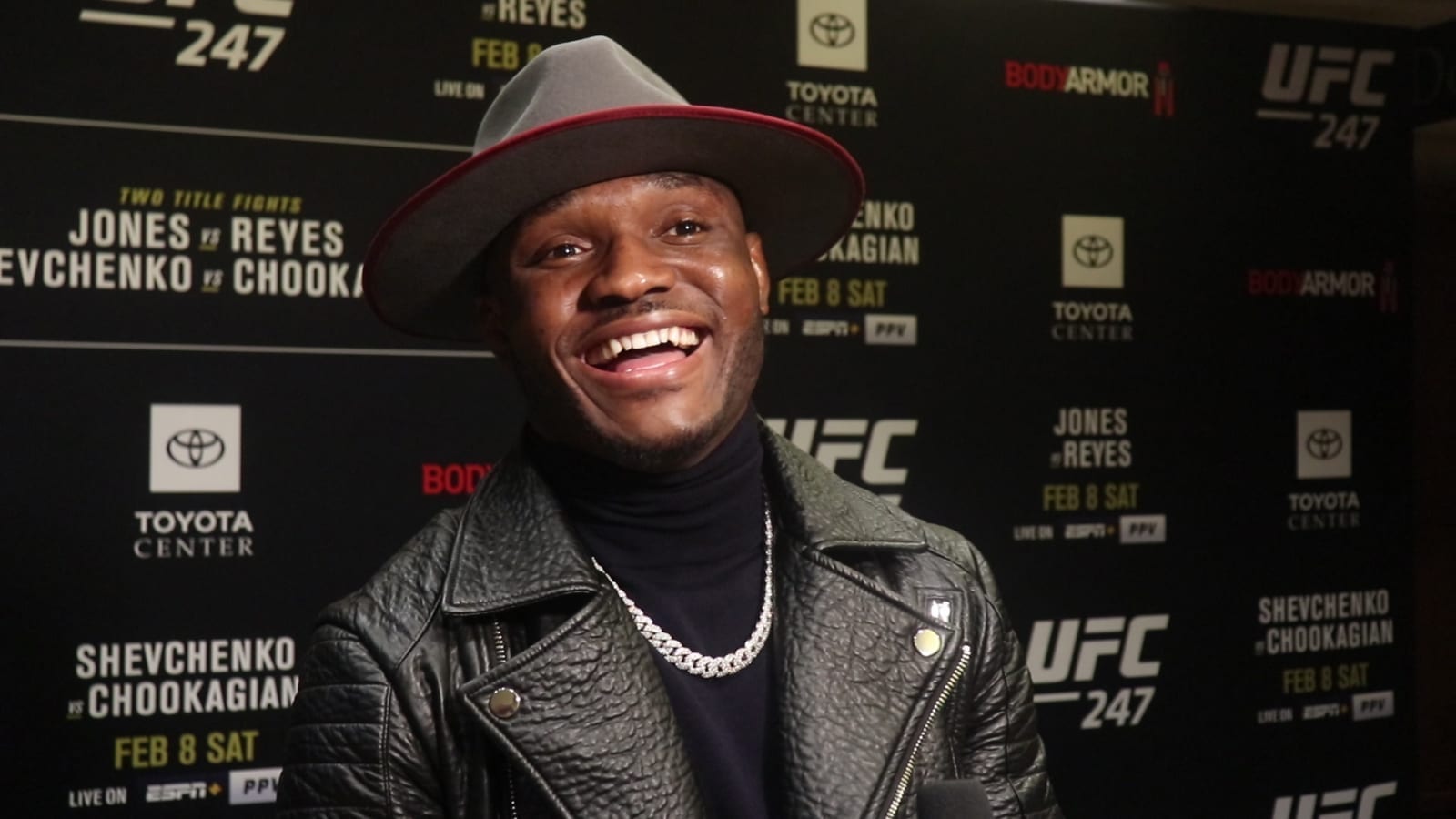 Kamaru Usman might be considered the best welterweight in the world, but he maintains he's as hungry as ever.
The UFC champion is set to meet former training partner Gilbert Burns in two weeks time in the latest defence of his world title. While Usman heads into fight night at the UFC Apex as favourite, the 'Nigerian Nightmare' still feels like he has something to prove with every outing to the Octagon.
"It's funny, actually. I've still got that chip on my shoulder," Usman said, speaking to MMAJunkie. "It's actually almost even bigger now, and it's because even with all of that, for some reason, people still don't want to give you the respect that you deserve because of maybe their personal preference. But it is what it is.
"That chip is still on my shoulder because when I got into this, it wasn't for legacy. It wasn't for fame or money or anything of that nature. It was just simply to compete and prove that I am the best, that I can be the best at my time. And so that was my mindset, and it's still my mindset. That's the biggest thing that drives me, is competition. So as long as there's competition out there, and as long as I'm – and that's the biggest thing: I have to be honest with myself. As long as I'm honest with myself, and still capable and able to do it, I want to be the best. So that chip is still heavy on my shoulder."
Comments
comments