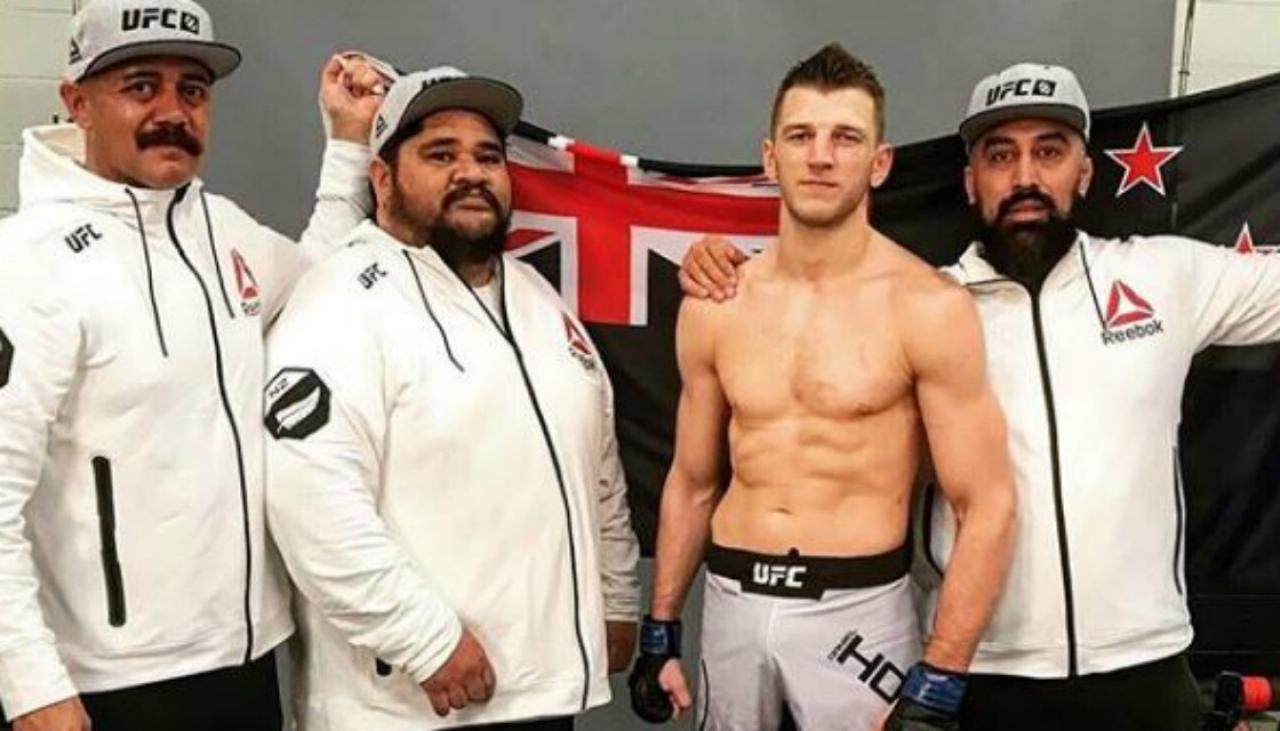 Dan Hooker has laughed off suggestions he should accept a fight with Islam Makhachev instead of continuing his interest in a meeting with Nate Diaz.
Makhachev has been left without an opponent at UFC 254 after Rafael Dos Anjos contracted COVID-19 and was forced off the card. It's believed the UFC are currently looking for a replacement, but it seems one man it's certain it won't be is fellow lightweight Dan Hooker.
Instead, Hooker is far more interested in Nate Diaz' apparent enthusiasm for a contest with him, following a number of posts from the Stockton star that appeared complimentary to Hooker and his abilities.
"He's mentioning me," Hooker said, speaking on his podcast. "At this stage he's shared a video of me beating Gilbert Burns, then he said I'm the number one contender at welterweight. I think Israel [Adesanya] said that's a good fight, and I a hundred percent agree. If the UFC approach with me with that fight, that's something that gets me pretty excited. Nate Diaz is one of the biggest names in this sport. Gangster team. Gangsters. They've been fighting for a while, that would be an absolute honour to get out there and go toe to toe with Nate Diaz."
Hooker also took some time to acknowledge the large number of Russian fans he's recently heard from, all of whom would like to see him step in and meet Makhachev to avoid losing their fighter from the stacked UFC 254.
"Bro. I don't know what these guys are thinking," Hooker said with a laugh. "Do you think I'm sitting at home and I'm going you know what? I've had two five-round main events this year. I've had ten rounds in the cage, both winning fight of the night and I go, "You know what, Islam Makhachev's done fuck all this year, how about I get off the couch to go down in the rankings and fight him?' That doesn't make any sense to me.
"Am I 200kgs? Do I have a big white beard, and a red hat? Am I Father Christmas? Islam Makhachev can get the fuck to the back of the line. No chance that fight goes down. Get out of here. These Russians have been in my comments all week. Imagine you could be bullied on social media into making a bad business decision. Say you've got a company and I want to buy your company off you, and I just get all my fans to call you a chicken and you sell me your company for 10% of what it's worth. It's bad business. Hangman's smarter than that Ruskis. Hangman ain't that silly. Back out of here. …Nate Diaz though. He can get that."
–
Comments
comments