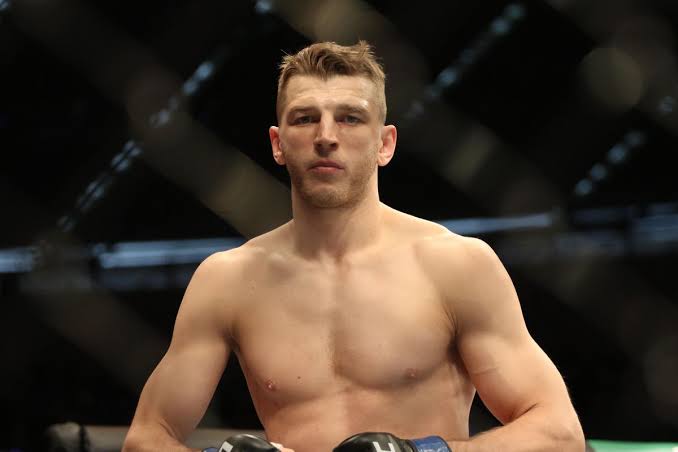 Dan Hooker was apparently left unimpressed by Charles Oliveira's win over Tony Ferguson at UFC 256 last weekend.
Oliveira defeated Ferguson handily throughout the three rounds, earning the unanimous decision win. In Hooker's eyes, however, Ferguson could easily have a valid excuse when it comes to the bizarre nature of the setting UFC fighters have to compete in due to the coronavirus.
"It's pretty obvious to me what's happened. Like, everyone is going to have their opinion on what happened," Hooker said, speaking to Submission Radio. "Like, Tony's come out and had his say to it, and I was already thinking that before he came out with that statement. Like, he's a crowd fighter, he draws energy from the crowd. Under those big moments, under the pressure, 10, 20, 30-thousand people there, you can't tell me that doesn't change the environment of the situation. And Charles Oliveira, to me, he's a fighter that traditionally doesn't do very well under the pressure of those big fights. You look at any big fight he's had in his past, and he freezes, or he'll crumble under the pressure of those big fights. So, to me, that's what it was. Tony wasn't awake. Tony didn't look like he'd been riled up. And Charles Oliveira was in the zone, in his element, and freely doing his thing."
Following his fight, Oliveira called out the winner of Conor McGregor vs. Dustin Poirier for a lightweight title shot. While that has by no means been confirmed, and names like Justin Gaethje or Michael Chandler could still see themselves nip ahead of Oliveira, win or not.
"He beat Tony, he beat Tony. If you beat Tony, I would say that leading up to that fight, before that fight is even booked," Hooker said. "It's like, whoever beats Tony Ferguson lines himself up for a title. And I would definitely rather see the winner of that fight for the winner of Conor/Poirier fight. Like, you gotta have two guys who won fights fight for a title. You can't have guys coming off losses fighting for the title. Like, Gaethje thinks he can just sit around and get a title shot. It's like, you can't come off a loss and fight for a world championship. To me, that's just not how it works. You need to get back on the horse, get back on your win streak."
That said, Hooker isn't looking at Oliveira as a real threat to the top of the 155-pound division.
"I'm only one man, I only have my opinion. My opinion is that Charles Oliveira is still a pussy," Hooker said. "Nah, I'm just having a bit of a laugh. He's just not like, he's a bit whatever to me. Like, he didn't do anything amazing. He just did some basic fundamental stuff to Tony Ferguson, and Tony Ferguson had no real answer for it. Like, to me he just hadn't been drilling his fundamentals for a while, and it's a game of improving your fundamentals and working on them. That's just the way I saw it. It's not like I was so impressed with the amazing stuff that Charles Oliveira was doing."
Comments
comments