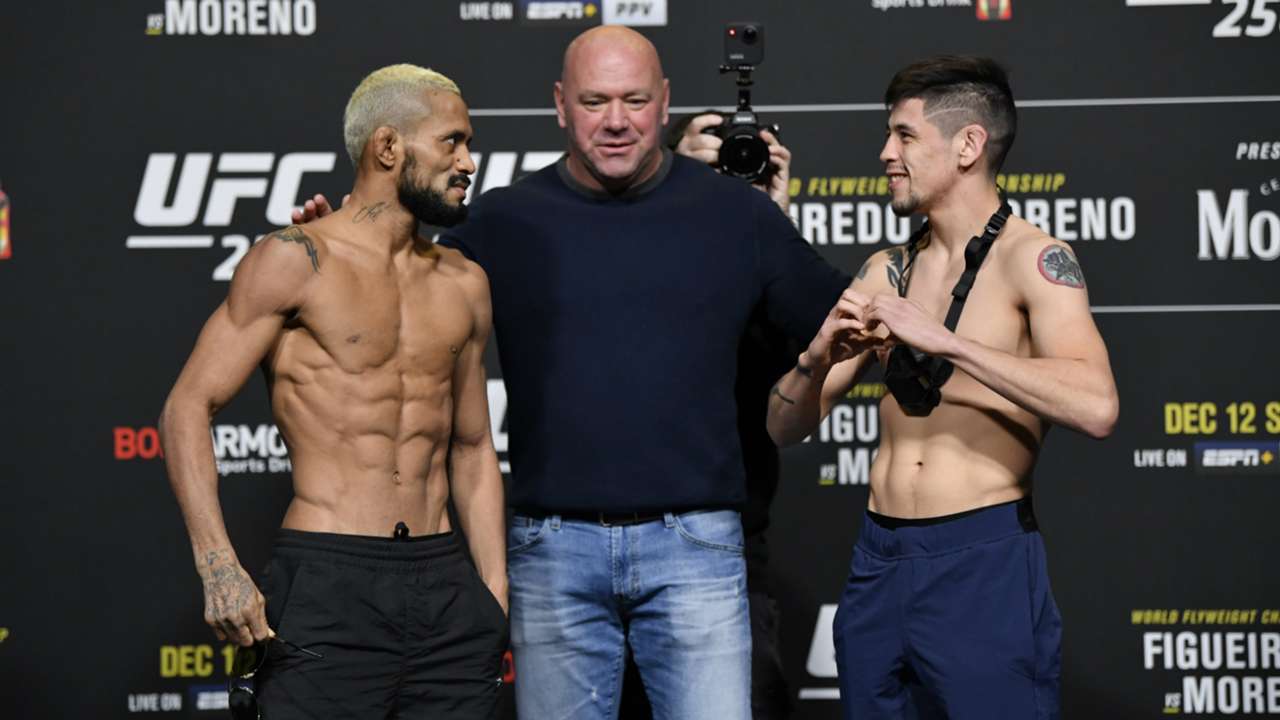 It was an instant contender for the UFC's best fight of 2020 but last weekend's flyweight title draw between Brandon Moreno and Devieson Figueiredo has left a bad taste in the Mexican title challenger's mouth.
The two men battled for 25 minutes inside the UFC Apex on Saturday night and when it was all said and done, it was the champion who left the cage with the belt draped over his shoulder. This came despite Figueiredo requiring hospital treatment on the eve of the fight for what was thought to be food poisoning.
However, as far as Moreno is concerned, those statements are nothing but excuses for why he couldn't emerge with a win.
"Man, those are excuses," Moreno said to MMA Fighting. "To be honest, that is very normal. It's not fun, but it's normal. I had two fights in the company where I felt very sick and I went to fight. I never said nothing until this moment because they're excuses. Dana White didn't need to go to my hotel room and put a gun to my head to say, 'Hey, you need to go fight.' No! It's my responsibility. If he was sick and didn't feel good, why would he take the fight?
"I understand; he was there. He was the main event. He has a responsibility with the company, but at the end of the day it's our problem. I can make excuses, too with my arm. To be honest, my left arm in the fifth round was destroyed. Completely destroyed. I tried to go forward, I couldn't [really] use it in the fifth round. It's fine, I lost that round. If I lost that night, it's fine for me."
"Maybe he's trying to sell the rematch by saying, 'Hey, if I was healthy, I'd knock this guy out.' But, c'mon."
Per Dana White after the fight, Moreno will have the opportunity for revenge in 2021 when a rematch will likely come — and Moreno says he wants to get that train on the rails sooner rather than later.
"In a perfect world, I prefer April because I need to recover myself very well," Moreno said. "It'll give me time to get to Tijuana to start training slowly, step by step. Then, of course, training camp, game plan and stuff. I can be ready in March, April is better for me. May or June is too [far away]."
Comments
comments