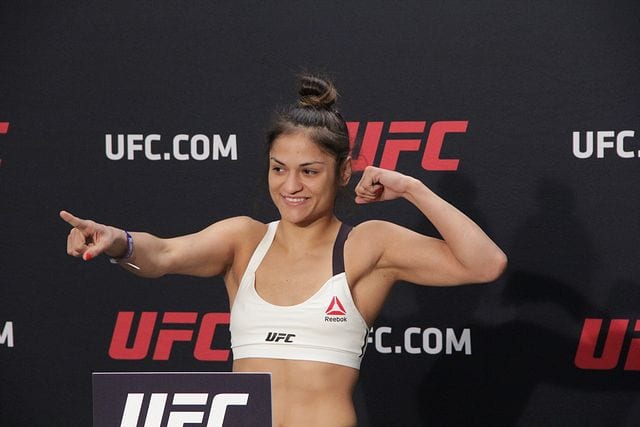 Cynthia Calvillo, a woman pointed to as a future star in the UFC strawweight division, has been notified of a potential USADA violation.
Calvillo has been informed of an infraction from an in-competition sample collected around her recent fight with Carla Esparza at UFC 219. The UFC released a statement confirming the news, writing that:
The UFC organization was notified today that the U.S. Anti-Doping Agency (USADA) informed Cynthia Calvillo of a potential Anti-Doping Policy violation involving Carboxy-Tetrahydrocannabinol ("Carboxy-THC") which is a metabolite of marijuana and/or hashish, above the decision limit of 180 ng/mL, stemming from an in-competition sample collected in conjunction with her recent bout in Las Vegas, Nevada on December 30, 2017, UFC 219: Cyborg vs. Holm.
As is usual, USADA shall deal with the case going forth. Calvillo will also be given a judgement by the Nevada State Athletic Commission, a committee well known for it's harsh attitude towards marijuana and fighters. That being said, there seems to have been an increasingly calmer view point on fighters using cannabis.
While decisions can vary, Kelvin Gastelum received a three month suspension for a similar infraction last year.
Comments
comments