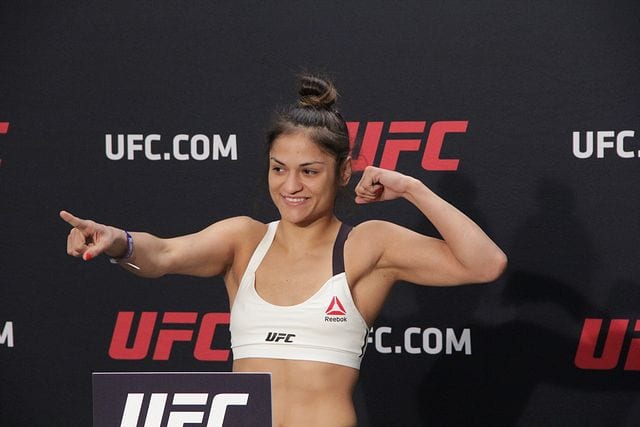 It seems the Nevada State Athletic Commission won't just be following USADA's lead as today, Cynthia Calvillo was handed a nine month suspension for failing a drugs test at UFC 219.
Calvillo failed a drugs test for marijuana metabolites found over the legal limit in-competition, and was subsequently handed a six month suspension by the UFC's anti-doping partner USADA. Because Calvillo failed the test in Nevada, she also had to face sanctions from the NSAC, who elected to hand a sterner punishment for the infraction.
Both of Calvillo's suspensions will be in effect at the same time, which has Calivllo eligible to return in September of this year. She was also fined $6,150 by the commission (h/t to MMAFighting).
The news gives an insight into the differing philosophies of USADA and the NSAC. While Calvillo was given six months by USADA, she would have been able to lower that to three if she undertook an educational drug program. The NSAC offers no such opportunity, and Calvillo will serve no less than nine months.
It's a reminder that, even in spite of relaxing attitudes towards cannabis (a drug that's recreationally legal in Nevada), athletes are still forced to be wary of their usage.
Comments
comments