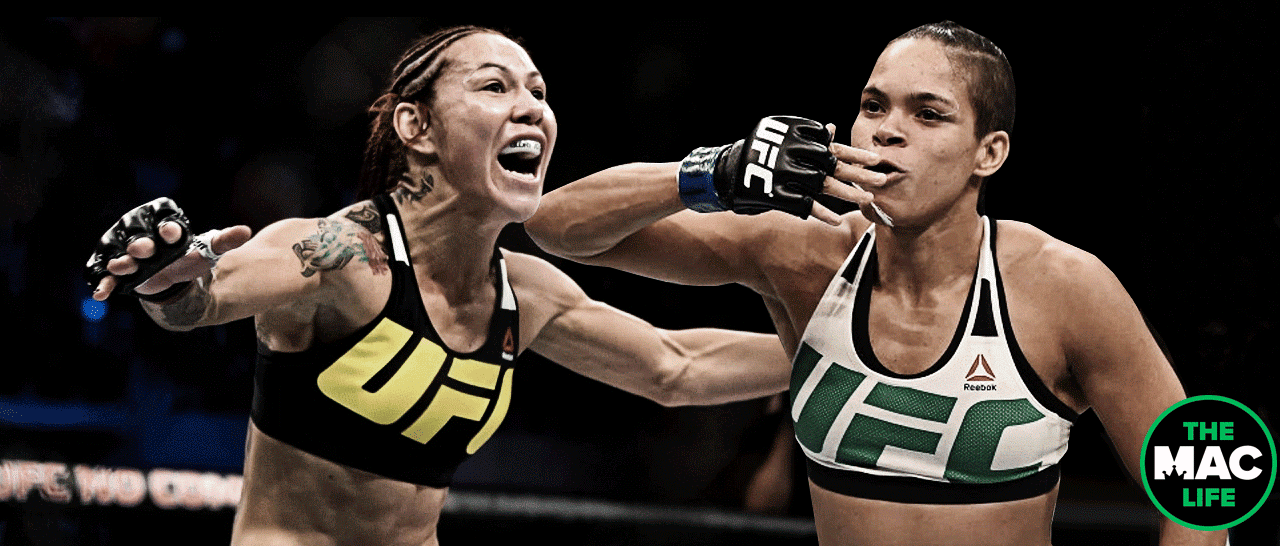 The second UFC champion vs. UFC champion contest of the year is ready to go. Cris Cyborg vs. Amanda Nunes will meet on December 29 at UFC 232, with Cyborg's 145-pound title on the line.
It confirms months of speculation. UFC President Dana White confirmed the news to ESPN.com.
The two had been linked for quite some time, with Nunes publicly challenging her fellow Brazilian earlier this year. Cyborg was more than happy to accept, and White quickly became keen on the idea, with only the issue of date to be resolved.
Cyborg had pushed to fight earlier than the now confirmed December, but a Nunes injury kept the bout agreements from being signed.
It marks Cyborg's second huge title fight in a row to star on the UFC's traditional end of year card. Last year the 33-year old met Holly Holm in a contest described as one of female MMA's biggest ever.
Her bout with Nunes could even top that.
You called me out. You picked the date. See you Dec 29th. @Amanda_Leoa #ufc232 #NaçãoCyborg pic.twitter.com/a0qGPK8KOW

— CyborgVNunes #UFC232 (@criscyborg) August 22, 2018
–
Comments
comments