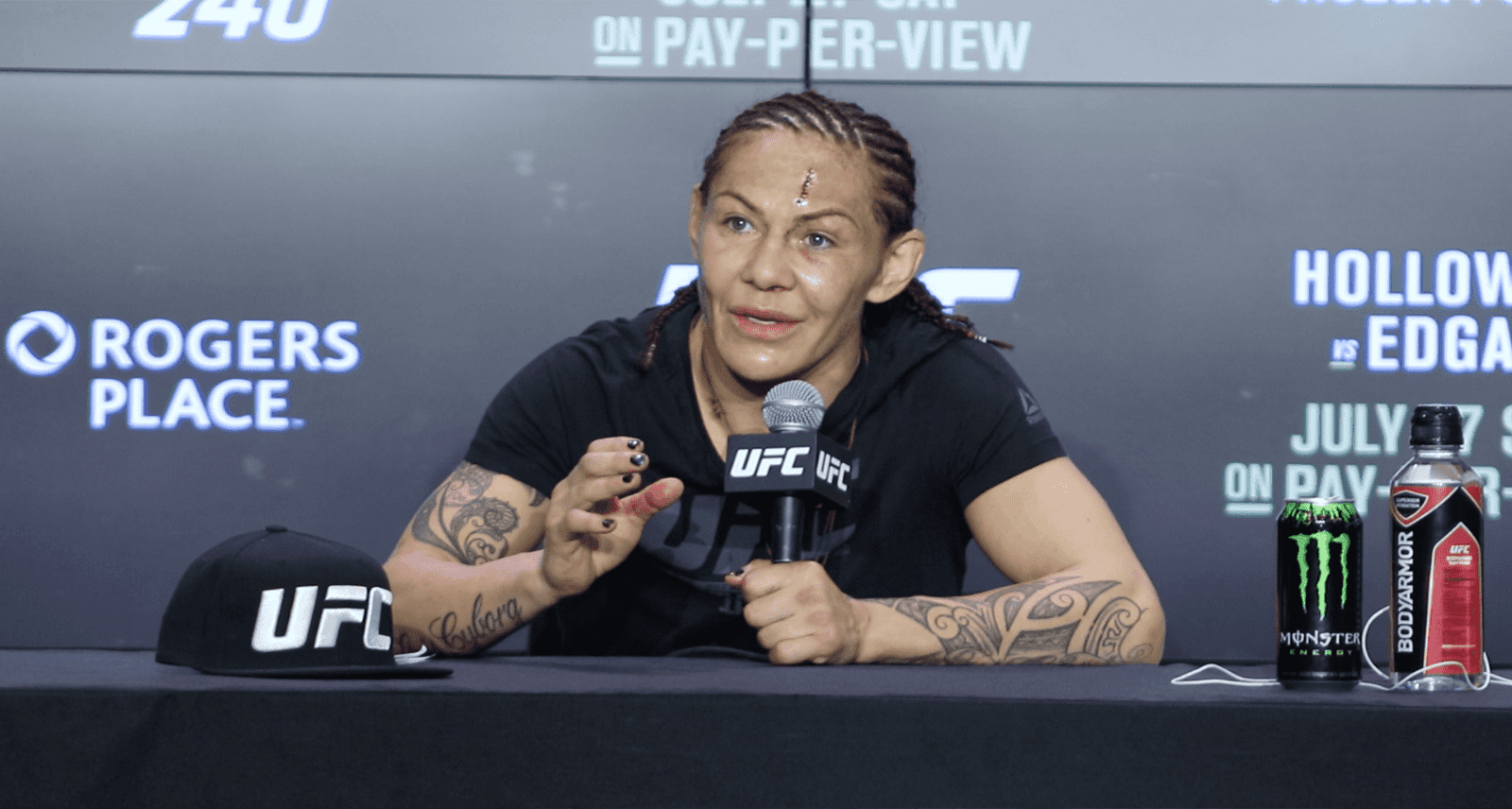 While Cris Cyborg's future with the UFC is anything but certain, there's one thing the UFC featherweight is sure about: if she remains with the company, things have to change.
The Brazilian returned to the Octagon at UFC 240 to defeat a tough and game Felicia Spencer. It was the last fight of Cyborg's current deal with the UFC, and it comes after a return to public disagreements between herself and UFC president Dana White.
White has been saying consistently that Cyborg has turned down the opportunity to rematch Amanda Nunes for the UFC women's featherweight title, while Cyborg herself refutes those claims. Now, as she's able to test free agency, the former featherweight champion wants clarification on many things — including the level of respect she's given.
"A lot of things going on, having a lot of issues, me and UFC," Cyborg said, speaking at the post fight press conference. "I'm not complain about anything, but it's not just the fight. Because the people, the media don't see the things inside but a lot of things have to work on for me to continue to stay.
"Everybody knows that I don't have the best relationship with UFC. I don't have the best relationship with Dana White. He's bully me around, bully me on the internet. I suffer bullying everywhere because of this. He never said he's sorry to me about this."
After defeating Spencer, Cyborg said she'd like to fight Nunes in January of next year, even donning a custom made shirt depicting a Cyborg vs. Nunes 2 graphic. Something, she says, she had explicitly told White in the past.
"[He's] saying I'm scared to fight Amanda Nunes. Saying I don't want to fight her, this is liar because I text him after the fight saying I want the rematch," Cyborg said. "This is don't help me growing my brand. This is damage my brand. And for keeping me working for promotion, I don't want somebody damage my brand. I want to grow together.
"We're going to have to take a little time and see what is going to be better for me."
Comments
comments