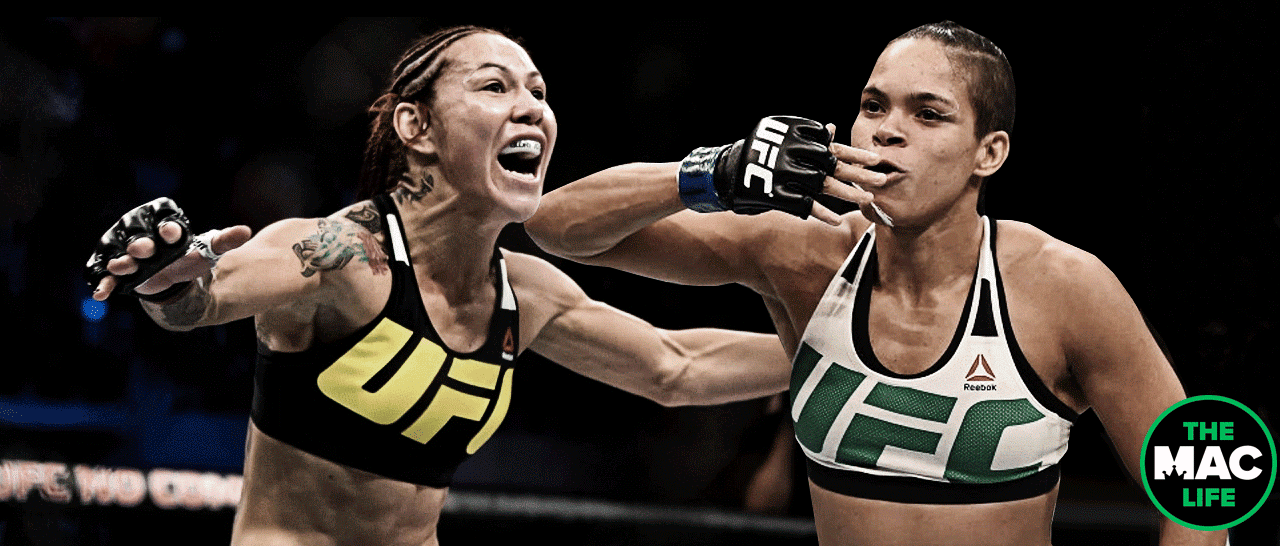 For a while last year, Cris Cyborg and Dana White dominated the news cycle in mixed martial arts as the UFC president and the dominant featherweight argued publicly over whether or not she'd be willing to meet Amanda Nunes in a rematch.
Cyborg had lost her featherweight title to Nunes in a brawl, and every time a second fight was discussed, White claimed Cyborg had no interest in the bout. For her part, Cyborg always claimed she'd be more than happy to meet Nunes again, but eventually, the relationship broke down to a point where Cyborg left the UFC and headed to Bellator with longtime friend, Scott Coker.
Apparently, however, Cyborg is still ready to meet Nunes once again if White can play ball, telling LowKickMMA she would be happy to take part in a cross-promotion bout.
"Scott Coker has already sent Bellator fighters to face Rizin athletes in Japan. We are open to the match-up," Cyborg said. "I just beat Julia Budd who was undefeated 8 years at 145lbs. Bellator has a world champion boxer in Arlene Blencowe, and the last girl to beat Nunes in Cat Zingano at 145lbs. Leah McCourt, Leslie Smith, Olga Ruben, are all fights we can make and are many girls in Bellator currently ranked in the world rankings."
"Nunes is getting ready to defend her belt against a girl who I beat on pretty decisively over 3 rounds, after that fight she has a rematch with Valentina Shevchenko and no other real options for quality opponents. Who will she fight after that? If Dana is interested in making the biggest fights for the fans that the most people want to see for the most money I don't see any reason why we can't have a cross-promotion fight, fans get those in boxing all the time."
Comments
comments