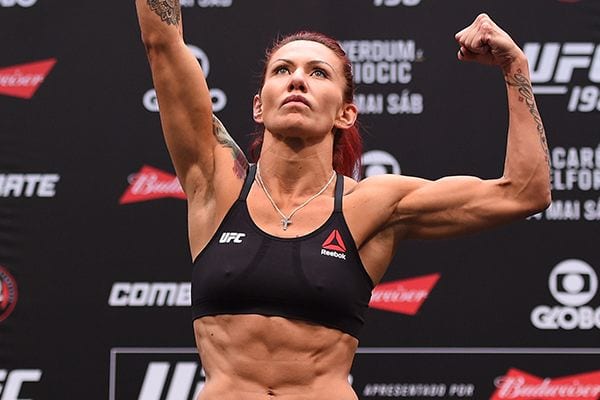 UFC women's featherweight champion Cris Cyborg has received a fine of $398 and has completed an anger management course as a result of charges brought against her last year for a confrontation with fellow mixed martial artists Angela Magana.
The Brazilian issued a submittal plea, available in Nevada to first-time offenders on misdemeanor charges, as a response to battery charges brought to her due to an incident with Magana where she was alleged to have punched her fellow fighter at a UFC fighter's retreat in response to what Cyborg aimed was online bullying by Magana, per MMAFighting.
TMZ reported that Magana was admitted to hospital following the incident complaining of a cut to the inside of her lip and cervical strain.
"The entire experience was a learning opportunity," Cyborg said via a statement on her website. "After the completion of my Anger Management class, I feel I have gained additional tools which will help me make better decisions on how to handle the negative effects of online bullying and harassment within the work place.
"I am glad to move forward from the experience and have already started to create a national anti bullying program which I hope will help others dealing with similar examples of online bullying to find positive outcomes while empowering them with the self confidence it requires to move past the experience."
Cyborg (20-1) last fought in the UFC in March where she earned a first round TKO of Yana Kunitskatya.
Comments
comments