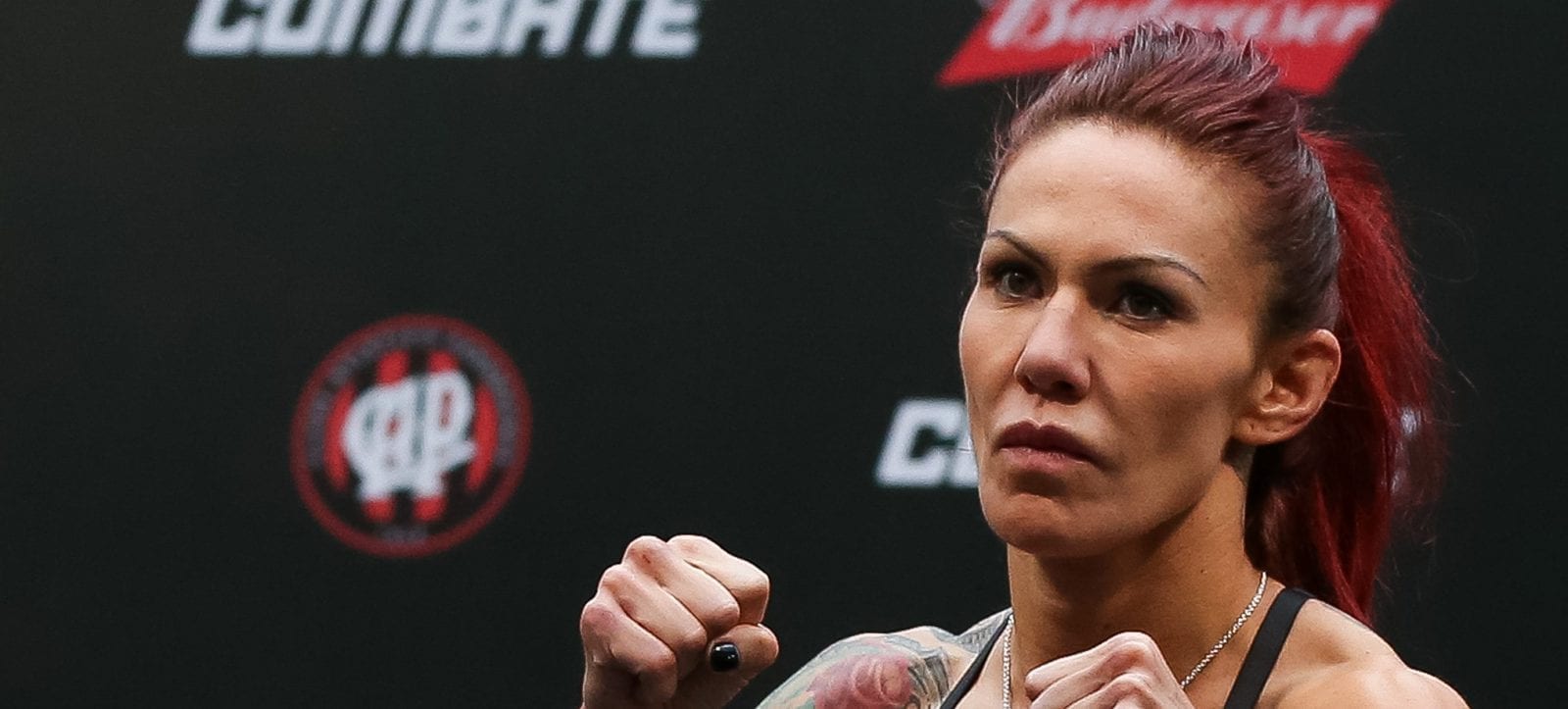 Cris Cyborg is no longer interested in meeting Ronda Rousey inside the Octagon.
While Rousey has been absent from mixed martial arts for nearly a year, yesterday her coach Edmond Tarverdyan appeared on The MMA Hour to say that if she had one fight left, he'd like to see her face Cyborg.
"That's the one," Tarverdyan said on the show. "I want that fight. When I trained Ronda, I know Ronda could beat Cyborg. I know that. Cyborg is too slow.
The Brazilian and Rousey have a long and embittered past, with both spouting negative comments regarding the other through the press for years. At one point, a contest between the two looked to be the biggest in UFC history — amongst men or women.
It appears the ship has sailed.
Responding to Tarverdyan's comments, Cyborg spoke to MMAFighting and said that she no longer felt a Rousey contest held the same intrigue that it once did, and perhaps Rousey was safer finding a different opponent.
"If Ronda wants to come back for a fight," Cyborg said. "I believe it's better for her to fight Miesha Tate. I'm in another stage of my career. I wanted to fight Ronda when she was psychologically well and confident."
Recently, Rousey has appeared on (professional wrestling promotion) WWE television, with what looks like a debut in the sport brewing. If she really wants to face Cyborg, then the Brazilian is happy enough to meet her there.
"Now, if she wants to make a good fight for the fans, we can make it at WWE," Cyborg said. "It would fit perfectly to go to Hollywood, and for me would be another challenge in my career.
"And something brilliant, her coach would fit perfectly in her corner in WWE, he's nothing but a joke."
Comments
comments