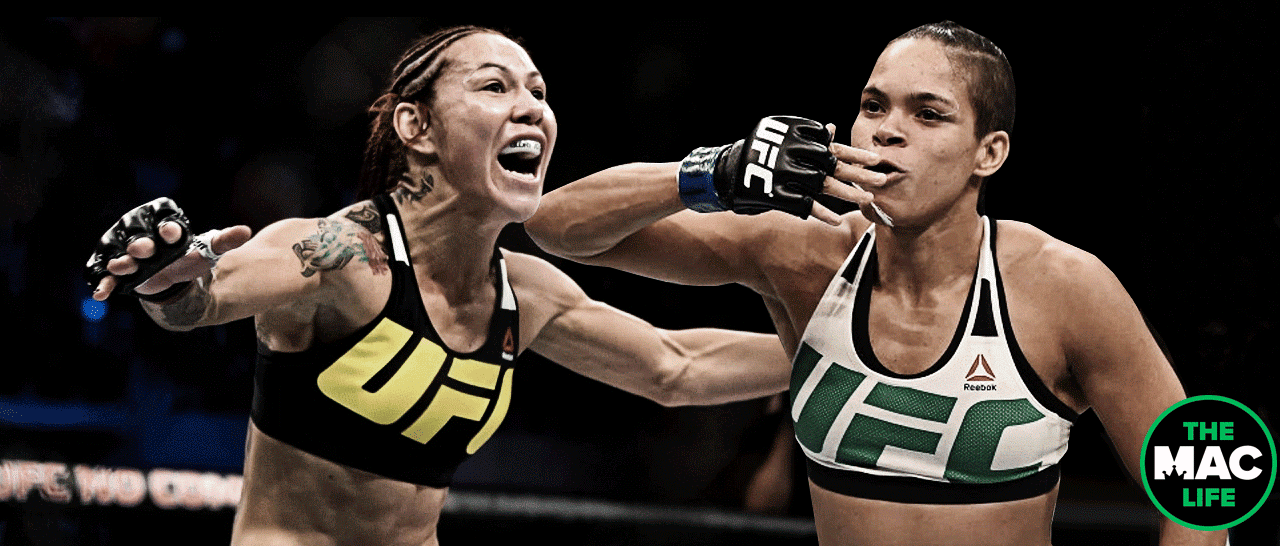 Cris Cyborg, the dominated 145-pound UFC champion, has suggested that a rumoured upcoming bout with 135-pound champion Amanda Nunes could be her last with the company.
The bout, which is speculated to be included on the UFC's end-0f-year card in Las Vegas, would be the UFC's latest 'champion vs. champion' clash but regardless of the winner, Cyborg is of the impression that the organisation doesn't have faith in the women's 145-pound weight class.
"I think this fight will be my last in the UFC, because my contract expires in March," Cyborg said to Combate News, via MMAFighting. "Doing this fight in December, I think it will be the last that people will see me fight."
Cyborg has accused the UFC of not getting fully behind the women's featherweight division which she dominates. The latest season of The Ultimate Fighter is to feature 145-pound fighters but the Brazilian says that the majority of the cast are natural bantamweights, most of whom won't stay in the featherweight class.
"They are doing the TUF house and cut all the girls from 145," she added. "They only added girls that can make 135. Holly Holm said she doesn't want to fight now. There's Pam Sorenson, she tried out for TUF and didn't make it, I think they didn't add her because she can't make 135.
"There's Cindy Dandois, who beat Megan Anderson as well. There's Ediane Gomes, who sends me messages challenging me all the time, who is also from my division."
Cyborg stated that she is happy to face all challengers but was disappointed that the UFC appear keen to delay the bout opposite Amanda Nunes.
"There are girls that can fight, from my division. But they don't want that, they only want me to fight Amanda. But we have to wait 10 months, almost a year to make this fight happen."
Comments
comments