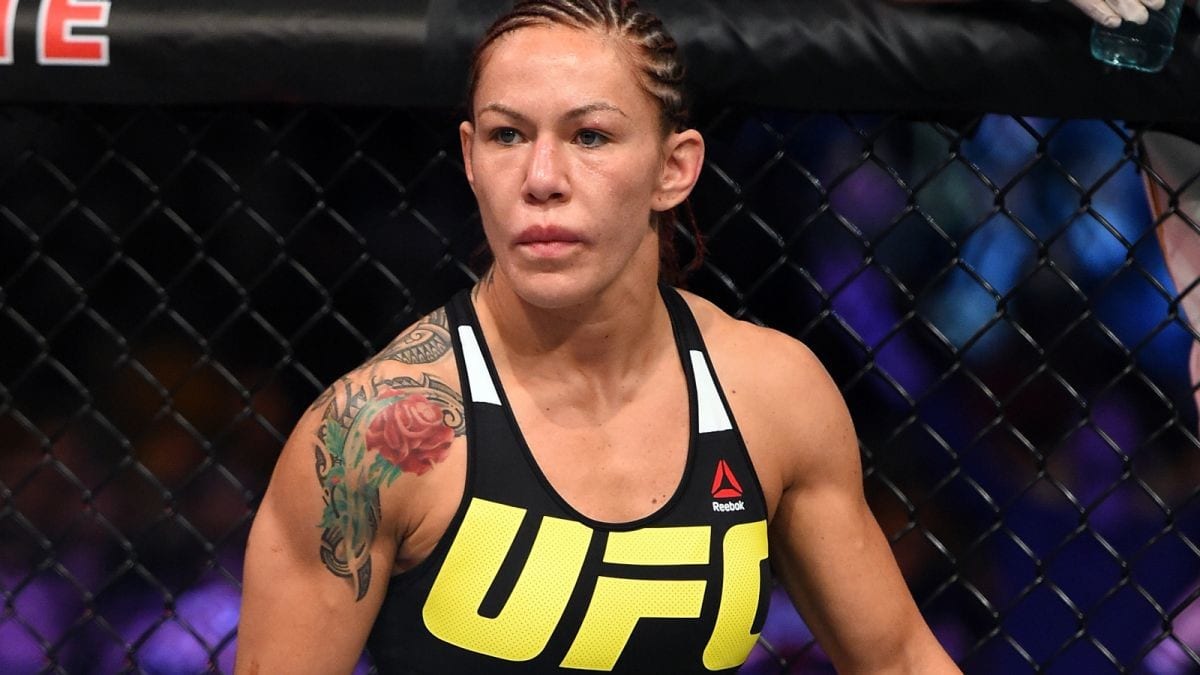 It's a fairly simple situation. Amanda Nunes wants to meet Cris Cyborg in a champion vs. champion fight. Cris Cyborg wants to face a woman who genuinely fights at 145-pound in order to build the currently empty featherweight division.
Now, however, it appears the story has beginning to gain traction. Until now, all we had were comments made by UFC president Dana White where he stated that "Amanda Nunes wants to fight Cyborg. That is the fight to make, and that is the fight I will make" and Cris Cyborg's rebuttal where she detailed a desire to fight real contenders.
"As a World Champion it is important that you face the #1 contender," Cyborg wrote in a post on her website. "That is what makes it sport and not entertainment, otherwise what are the girls fighting at 145lbs training to work towards if they know they will never be given a title shot even if they become the best in the world?  I have  a responsibility to the sport to ensure that when I retire the 145lbs division continues to exist, and it is because of that I want my next fight to be against a contender from the featherweight division that has fought at 145lbs within the last year."
Tonight, we heard from the third party in the equation. This evening, UFC bantamweight champion Amanda Nunes took to her social media to confirm her interest in the contest, and agree with White that it's the fight that most fans want to see.
First of all, I have nothing personal against @criscyborg I do believe it is the fight that everyone wants to see and a fight where we can both leave our marks on this sport.

— Amanda Nunes (@Amanda_Leoa) January 6, 2018
But despite Nunes' insistence that it's the fight 'everyone wants to see', Cyborg seems quite prepared to stick to her guns.
Ive won every"superfight" the @ufc has given me over the past 2 years. I will now fight the #1 contender at FW the sport deserves integrity https://t.co/0k6VKZYZVm

— #CyborgNation (@criscyborg) January 6, 2018
I will fight the #1 contender available with a win at 145 in the last year next. My mark on the sport will be opening doors for all women

— #CyborgNation (@criscyborg) January 6, 2018
The same people telling me @Amanda_Leoa is my biggest test were saying I only fight smaller girls last week when I fought @HollyHolm

— #CyborgNation (@criscyborg) January 6, 2018
I wish champions like @Amanda_Leoa had stood up 4 the sport and helped campaign a FW division with me! Leaving a mark that helps all women https://t.co/0k6VKZYZVm

— #CyborgNation (@criscyborg) January 6, 2018
Interestingly, this is not the first time we've seen this situation in mixed martial arts. Just last year, we saw a similar dispute play out between TJ Dillashaw and Demetrious Johnson. On that occasion Dillashaw was looking to move down to 125-pounds and face Johnson, only for Johnson to refuse the fight, claiming Dillashaw would be unfairly ruining  the hierarchy of the flyweight division. Much like Cyborg is saying now, Johnson said that Dillashaw would have to move down and win a fight in that weight class before he'd consider him a genuine contender.
Of course, it now seems a fight between Johnson and Dillashaw in fact on the cards. With that in mind, perhaps the UFC can make a Brazilian champion vs. Brazilian champion fight after all?
Comments
comments