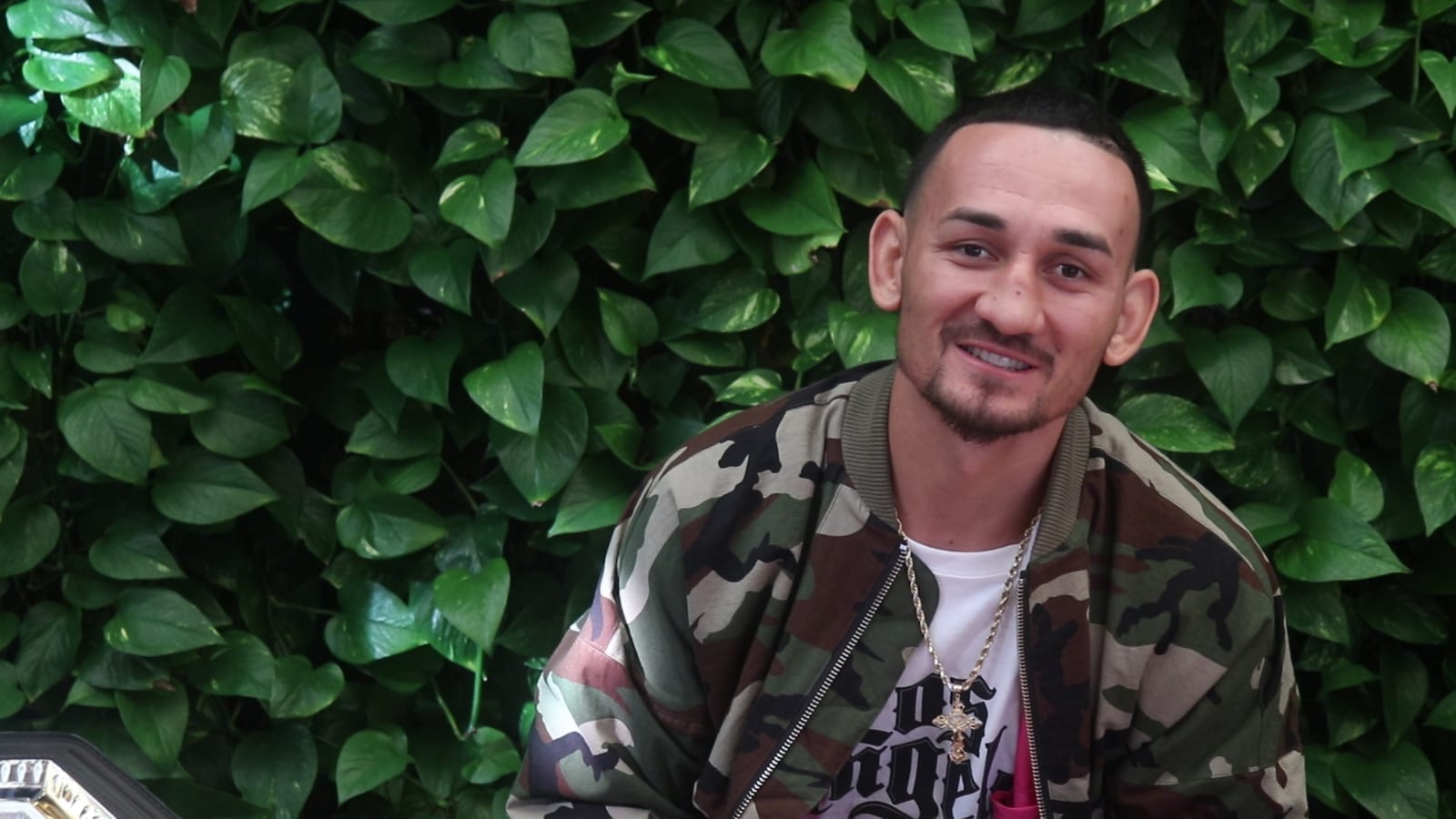 Max Holloway has had no sparring and minimal traditional training for his rematch with Alexander Volkanovski.
The former champion is set to meet Volkanovski, who took the title from Holloway last year, on July 11 in Abu Dhabi. While some fighters have found a way to work with some of their training partners in preparation for fights, Holloway said the strict lockdown in Hawaii meant he had to think outside of the box in order to get ready.
According to him, the solution came through the online video chat service, Zoom, which he used to train with his coaches online.
"Everything we was doing was through Zoom," Holloway said, speaking to ESPN's Ariel Helwani. "If you got caught at the gym, because there was a lockdown and stuff, we could all get arrested. There's a little bit more sacrifice for me on my end if I went there. You know they're gonna make a point if they see my butt [breaking lockdown].
"We just did it smart, we did what we could. I stayed at home and did a bunch of training at home and did what we could do. The only thing really that I was missing in this camp was this treadmill that I usually use, but we figured it out. I think it's one of the best camps I ever had."
Another aspect to Holloway's camp, it seems, was a lack of bodies to move around with.
"No sparring at all. I actually kind of liked it," Holloway said. "First time not sparring. I was a big believer in sparring, you can talk to any of my coaches if you can get hold of any of them. At the end of the day, I was always about sparring, I love sparring but this camp opened my eyes. We don't even have to spar that much anymore. I'm at a point in my career where I know how to punch, I know how to kick, I know how to apply it so why spar?"
Despite the oddities of his camp, Holloway says there was never a point where he felt like asking for the 25-minute title fight to be postponed.
"Delay the fight for what?" Holloway said. "We're true fighters. Everybody likes to call us modern-day gladiators, a lot of fighters like to call themselves modern-day gladiators, but when it's time to fight, it's time to fight. I didn't see no gladiators back in the day say, 'Oh wait, the lion I was training with was weak. I need to go find a stronger lion' … you're not a true fighter. I want all the smoke, I want to fight whoever."
Comments
comments