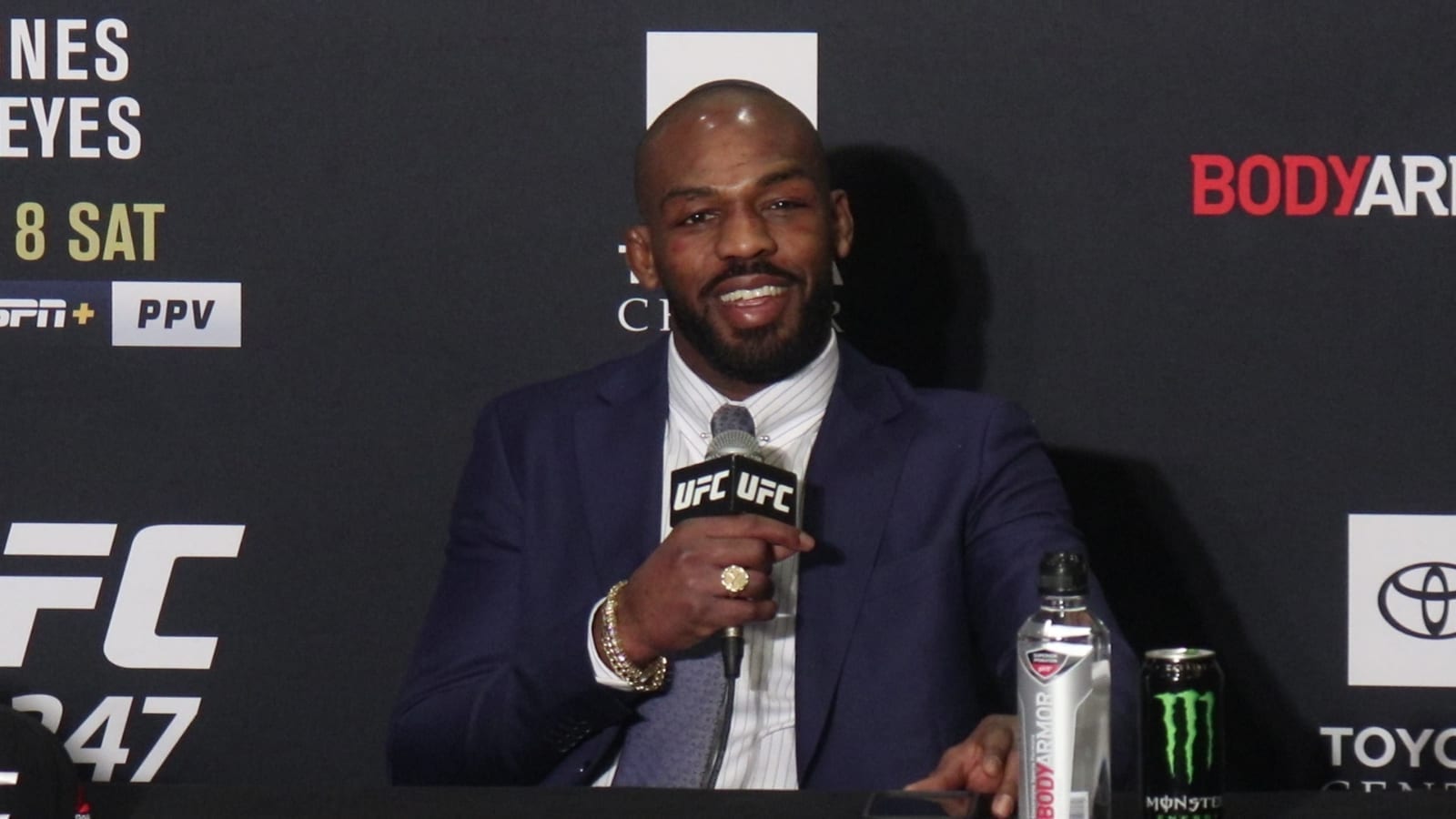 It seems but a matter of time before Jon Jones is afforded the opportunity of joining the UFC's most exclusive club.
The list of two-divisions champions in the UFC remains a short one but Jones, the most dominant light heavyweight in the sport's history, has a body of work at 205-pounds which ensures his legacy in that division — something which Dana White says has earned him his shot at repeating the feat of recently-retired rival Daniel Cormier.
Jones remains essentially undefeated throughout his fight career with the sole blemish being a DQ defeat against Matt Hamill in a fight he was dominating, after referee Steve Mazzagatti called the fight off after Jones landed a series of illegal elbows on Hamill in their fight 11 years ago.
View this post on Instagram
"Of course," White said, when asked by the media in Las Vegas this week if Jones will be ushered into immediate title contention at heavyweight.
"I mean realistically, Jon Jones is undefeated. He's never been beat. Mazzagatti's been out of the game for years. I don't mean to keep beating this guy up, but you know. Jon Jones is undefeated."
Reigning heavyweight champion Stipe Miocic is widely expected to rematch former foe Francis Ngannou in his next title defence, but both men in that fight will know that the prize on offer — besides UFC gold of course — is likely to mark Jones' heavyweight debut, something which will likely be offer a pay-per-view bonanza to all parties involved.
Comments
comments