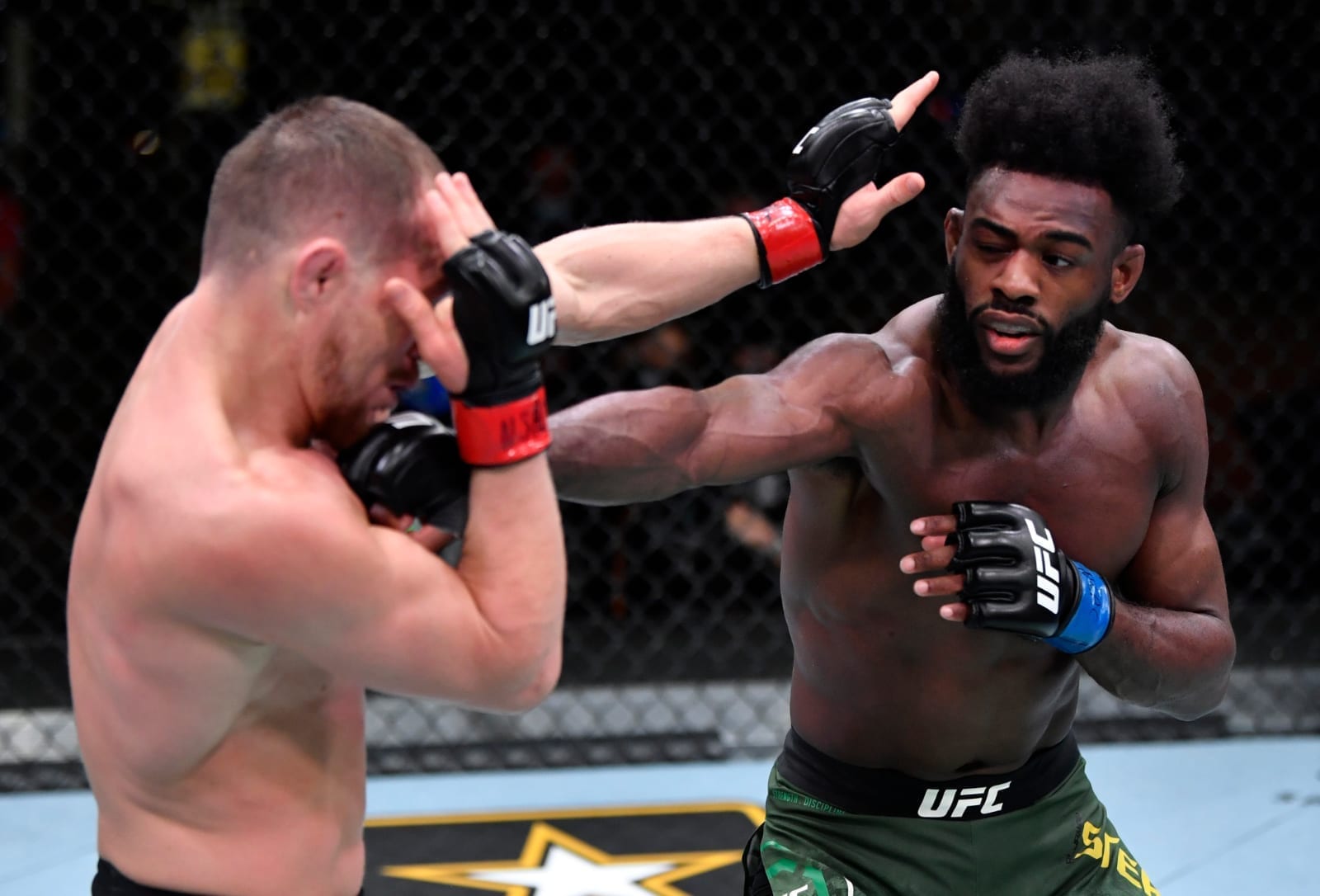 In a little over a week Petr Yan will attempt to, as he sees it, right a wrong which happened in the UFC cage a little over a year ago. But Cory Sandhagen, another top contender in the UFC's bantamweight division, has warned the Russian to not be complacent.
Sandhagen knows both Yan and the current champion, Aljamain Sterling, well. He came up short against Yan last year in a thrilling five-round fight last October, but also holds a loss to Sterling — in a fight in which he was submitted less than 90 seconds in. And lest he suffer the same fate at UFC 273 in Jacksonville, Florida next weekend, Sandhagen says Yan will have to be at his very best if he is to regain the UFC's undisputed 135-pound championship.
"I think Sterling is always dangerous because he is such a good grappler, and I think Yan is super dangerous because he punches hard as hell," said Sandhagen to MMA Junkie. "I think Yan is likely the more well-rounded guy, but I think if Yan goes in thinking that he's just gonna crush him because of the way that the last fight went, I think that would be a huge mistake on Yan's part, but I don't think he's that poor of a competitor."
That last fight had been the source of much controversy, much of which bleeds into how some people are assessing their rematch. Sterling started at a high pace, winning an early round (or two, depending on whose scorecards you read) before Yan's pressure finally began to tell.
Then, well, came the illegal knee which ended the fight.
"I think that he's gonna go in and do really well again and not let the last fight impact him, and I think Yan is just kind of a better all-around competitor also than Sterling is. But that being said, Sterling's a very good fighter. He's a very good competitor and he's a good grappler so there's always that," added Sandhagen.
"If I was him (Sterling), I would definitely change the pace that I was fighting. It was a little bit chaotic, but it also threw Yan off a lot too so that was a positive that came from that, but you saw in the later rounds that was definitely not going to be something that would have benefitted him in Rounds 4 and 5. If I was Sterling, I would definitely change the pace of the fight.
"I would not try and make it as frantic as he kind of made it in the first one and then if I was Yan, I would probably do the exact same thing that he did in the first one because if Aljamain slows down the pace, that just means that Yan gets to fight at a less chaotic pace which I think Yan does really well in so yeah they both definitely have some corrections to make."
Comments
comments