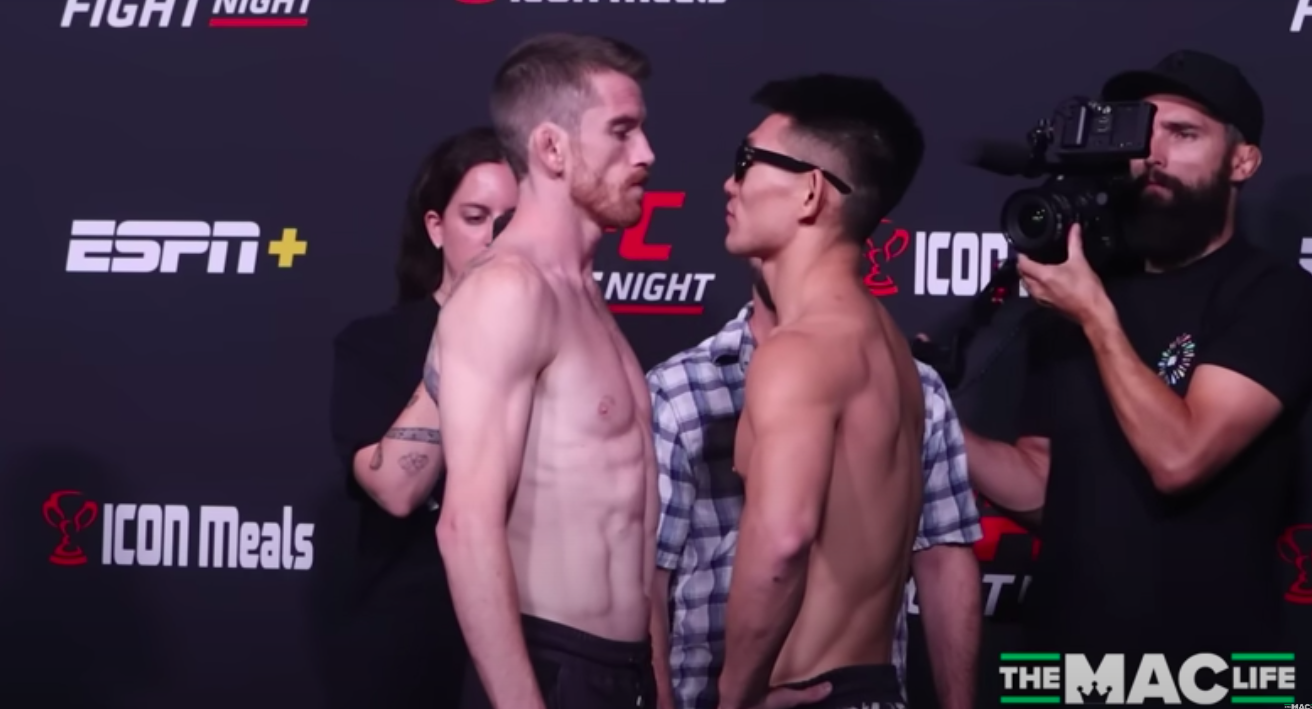 Last Saturday night's fight card in the UFC Apex could be seen, in a certain light at least, as being a tale of two cuts.
In the co-main event, Gregory Rodrigues overcame a ghastly gash to score a TKO win against Chidi Njokuani. A similar situation would unfold in what was looking like a barnbusting main event between Cory Sandhagen and Song Yadong, but this time the Chinese fighter wasn't permitted by the cageside medics to overcome his own cut — the result of a scything elbow from the excellent Sandhagen.
Yadong, though, remains one of the more exciting fighters on the bantamweight roster and likely enhanced his own reputation, especially after landing a blow in the first which Sandhagen later admitted had him in severe danger. But that cut, also sustained in the first, proved the Chinese fighter's undoing.
"I honestly didn't think about the cut," Sandhagen announced at the post-fight presser, via MMA Fighting.
"I could see the blood going into his mouth. He's kind of a freaky dude. He's smiling and enjoying it, getting the blood in his mouth. He's kind of one of those guys. I noticed that, but outside of that, it was stick to the game plan and make sure I don't get my ass knocked out by him."
View this post on Instagram
When the fight was waved off prior to the start of the fifth, Sandhagen appeared as disappointed as anyone in the arena — but he said afterwards that the tussle has only increased his respect for Yadong.
"Song is a hell of a fighter," Sandhagen stated. "I knew that he was going to be super tough. The guy hits really hard and he defended the takedowns really well. I think I was starting to figure him out as the fight was going on, so I was really looking forward to a fifth round. I felt good, I felt fresh. I felt like my eyes were still working and my fifth round was going to be good, but I wanted to know that. That was kind of a bummer."
But with another win now on his record, Sandhagen says he's looking for what — or who — is next, and he wants to do this all over again before the end of the year.
"Chito [Vera] or Merab [Dvalishvili] are the obvious names," he said. "Both of them pose very different challenges. Two completely opposite fighters almost. I don't really care. Give me one of them for Christmas."
Comments
comments