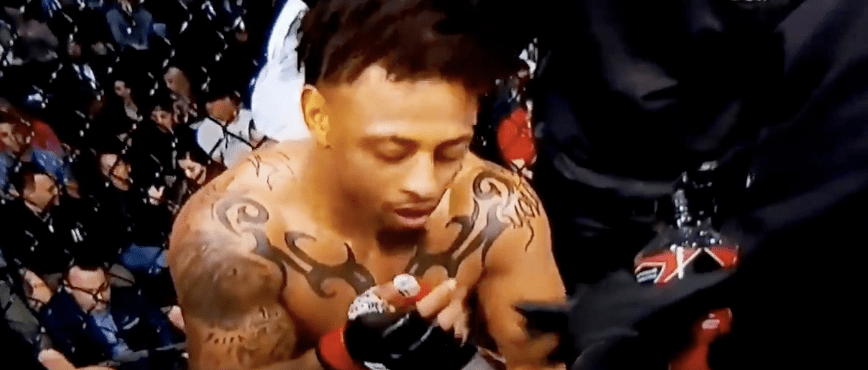 Greg Hardy just cannot get away from controversy.
In his fight with Ben Sosoli at UFC Boston, the former NFL star showed improved skills and ability throughout all three rounds to walk away with the judges decision. While Hardy's win in terms of in-Octagon performance wasn't in doubt, one of the most bizarre moments you could see in this sport occurred between rounds 2 and 3.
Apparently short of breath on his stool, Hardy asked a commissioner for his inhaler, telling him it was "USADA approved" who promptly handed the heavyweight the apparatus which he used. Immediately, commentators Daniel Cormier and Dominick Cruz blasted the move, and asking on air what is going on and repeatedly voicing how stunned they were.
Here's Greg Hardy taking his inhaler. #UFCBoston pic.twitter.com/LmhwiIDYPF

— Seán Sheehan (@SeanSheehanBA) October 19, 2019
They then consulted Marc Ratner, Vice President of Regulatory Affairs, who confirmed the move was "completely illegal, no question about it."
As of now, Hardy goes into the books as the winner, but this is an ongoing story that will be updated.
Comments
comments