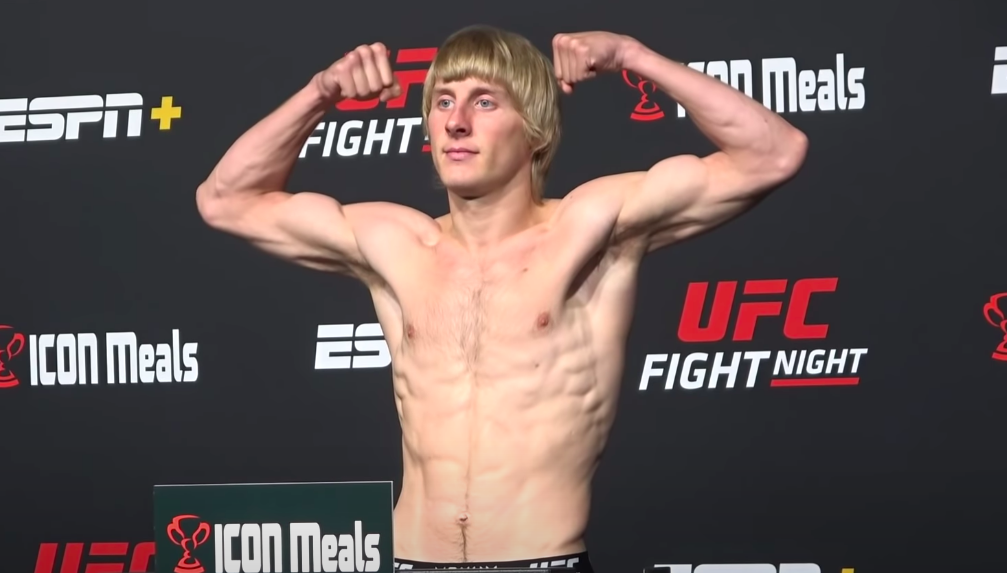 Paddy Pimblett is on the verge of being one of the biggest MMA stars to have emerged from Europe in recent years, but he says that he wouldn't be enjoying half the fame he is currently receiving if it wasn't for those who came before him.
Pimblett will look to go 3-0 in the UFC when he takes on Jordan Leavitt at next week's UFC event in London; a potential win which could further enhance the Liverpool native's status as one of the sport's most interesting prospects. Pimblett is already among the biggest names in UK MMA and is already talking up future dates in football stadiums — an echo of statements made by Conor McGregor early into his own UFC career several years back.
And as McGregor continues to ready himself for his return from injury, Pimblett says the impact that the Irishman has had on mixed martial arts continues to be felt.
"I reckon he's going to come back at the end of the year," Pimblett said to Gary Neville on an episode of The Overlap. "I think he gets a lot of disrespect and it does my head in. Without him, a lot of MMA wouldn't be on what they are.
"Here's an example, if it wasn't for Conor McGregor, you wouldn't be sat here with us now doing this because he's the one who made this sport global. Conor took it to a new level and that's why I think no one gives him the credit he deserves."
Pimblett and his friend and training partner went on to detail McGregor's rise and how he is responsible for the biggest events in the history of mixed martial arts, as well as how he raised the glass ceiling for what a successful mixed martial arts fighter can expect to receive on their biggest paydays.
But ever the self-promoter, Pimblett said that he will be the man to break those records one day.
"The only person who is going to beat that is your boy," said Pimblett. "£5million will be chumps change in a few years lad. I'm going to be wiping my ass with £50 notes."
Comments
comments