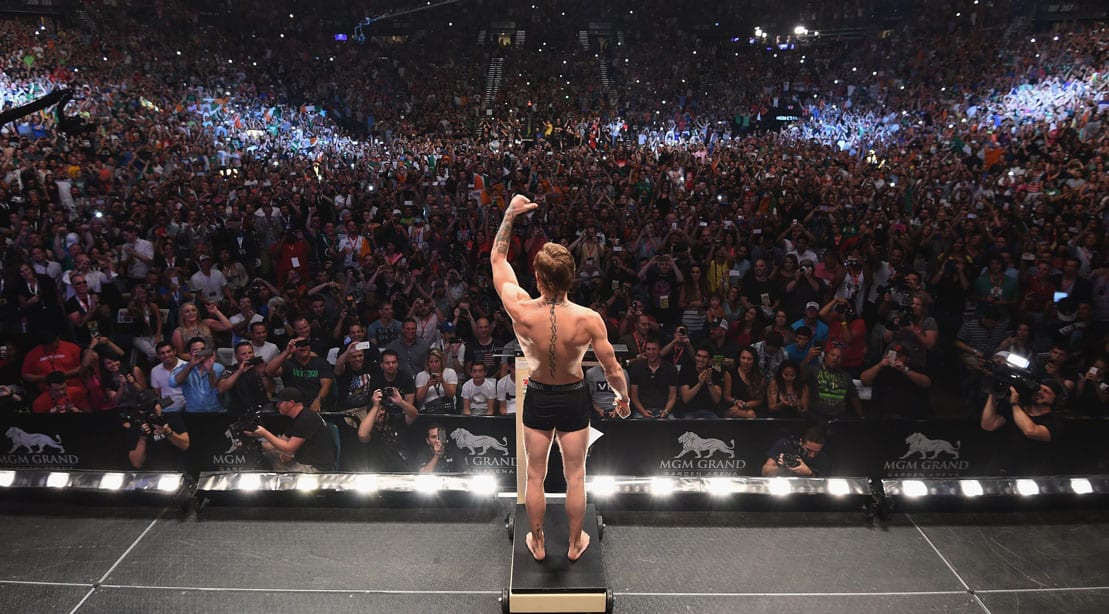 Conor McGregor said we'd see an exceptional performance, and that's exactly what we got.
McGregor defeated Donald Cerrone in the main event of UFC 246 in just 40 seconds after landing a big head kick and dropping the American to the canvas, following up the blow with ground and pound, causing Herb Dean to step in and call the fight to a stop.
McGregor is the first man to earn knockouts in the featherweight, lightweight and welterweight divisions.
And if anyone thought this could be a one and done for the Irishman, he made it clear on his way out of the Octagon that he plenty more left in the tank, bellowing "anyone of these mouthy fools can get it.'
HE. IS. BACK.

🇮🇪 @TheNotoriousMMA CLOSES THE SHOW EARLY! WOW! #UFC246 pic.twitter.com/0B0NXbi6pY

— UFC (@ufc) January 19, 2020
–
Comments
comments