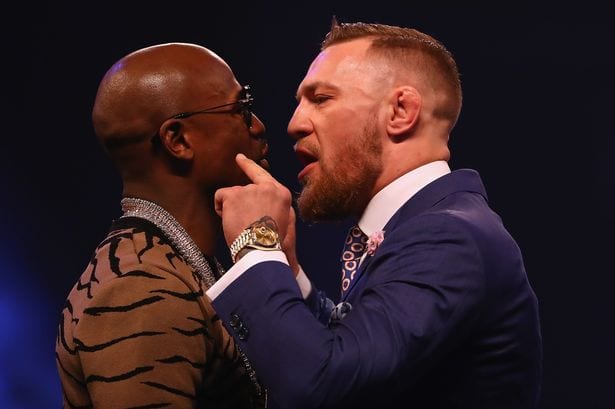 Conor McGregor vs. Floyd Mayweather rematch?
Leonard Ellerbe certainly seems to think it's a possibility. Speaking on the Showtime live stream of the Mayweather vs. Logan Paul media day, Ellerbe brought McGregor's recent criticism of Mayweather's exhibition, which sees the 50-0 boxer meet a 0-1 YouTube star in the ring this Sunday.
And, according to Ellerbe, who's long helped manage Mayweather's career, a rematch could be just the thing to see if McGregor wants to stand by his criticisms.
"(McGregor's) been talking a lot," Ellerbe said."Listen: Conor, if (you're) listening, you can get that, too … Most definitely [they can rematch]. That, right there, is very personal."
Mayweather may have regained his composure today, but in the lead up to his fight with Logan Paul, he lost his temper in a brawl after Paul's brother, Jake, snatched his hat off his head. When asked why McGregor wasn't able to rile Mayweather up in the same way, Ellerbe played coy.
"Things are a little different now," he said. "Things are a little different."
Comments
comments