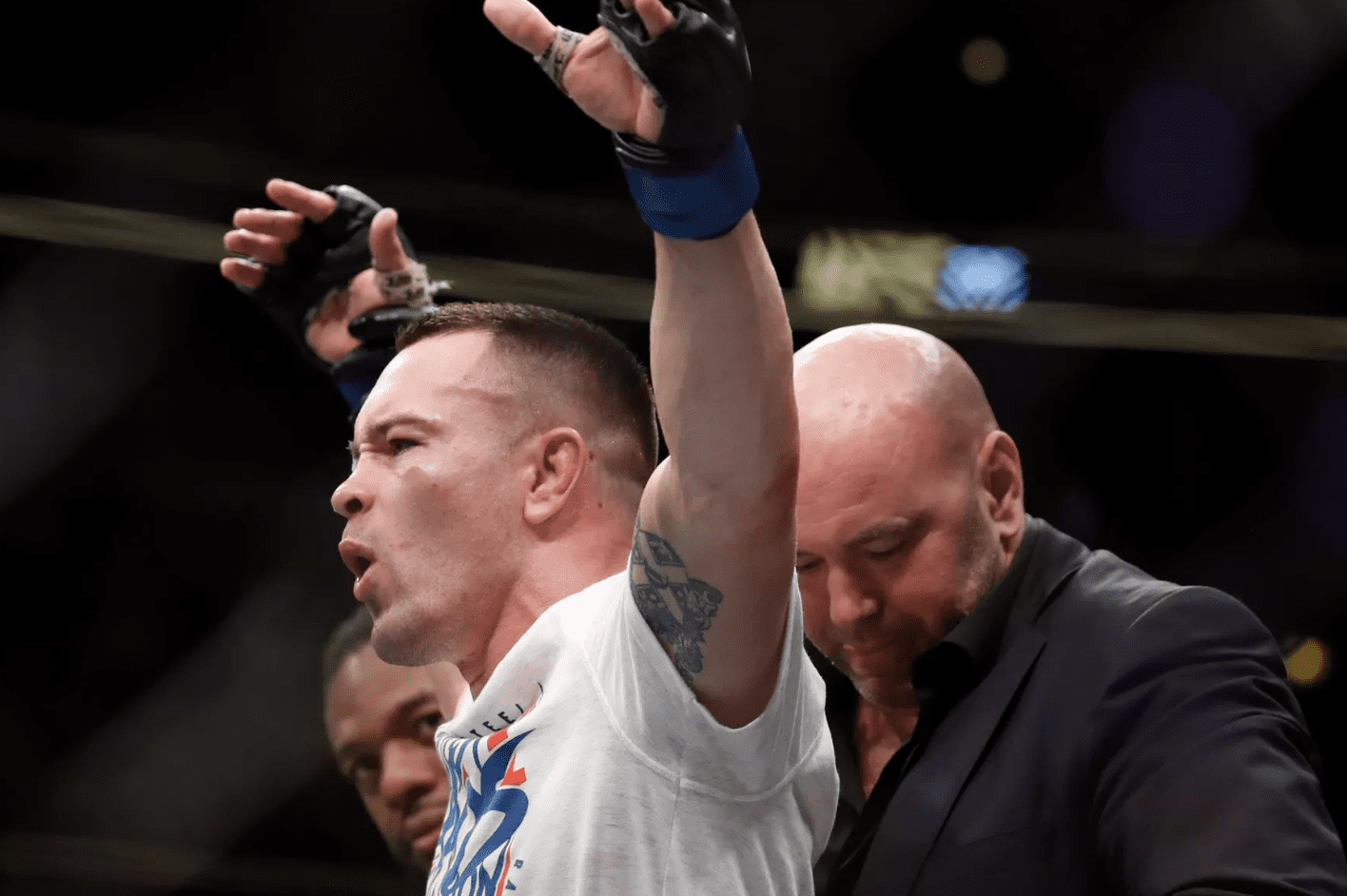 Colby Covington says he is happy to move on from his previously all-encompassing rivalry with former friend and training partner Jorge Masvidal after 'Gamebred' came up short in his second successive effort to seize the UFC welterweight title from champion Kamaru Usman.
The former American Top Team teammates had developed a stern rivalry sometime after Covington adopted his brash 'MAGA' persona which simultaneously provoked the ire of his peers but ushered him into headlines and up the rankings. It had seemed that the pair were destined to be on a collision course but after Masvidal was knocked out cold by Usman in his recent title bid at UFC 261, Covington says he has eyes on the title and the title alone.
"It doesn't make sense," Covington told MMA Junkie's Mike Bohn. "I'm not gonna have people downplay my victory if I beat him. I've already owned his soul for the last 10 years when we trained together at American Top Team. You can go look on the internet, I used to hold him down in our kitchen and just pat on his face, 'Get up Masvidal, get up, do something,' and he couldn't do anything. So he knows I'm his daddy, I'm his rightful owner, and there's a reason he ducked the fight for so long. He doesn't want to fight me.
"He knows I own the keys to his soul, so I don't know. If the UFC really wants to do it, I'm the people's champ, and I'm America's champ for a reason. I'll do what the people want, what the UFC want. I want to put the biggest and best fights in the organisation, but I don't feel like he's the biggest and best fight in the organisation. The guy has almost 20 losses on his record, he's nothing more than a journeyman at this point, so his 10 seconds of fame are up, and there's nothing for me to gain anymore."
Covington maintains that his only goal as of now is to rematch Kamaru Usman for the 170-pound title after Usman won their previous fight by late TKO — a result which Covington has protested ever since, and he says that it just doesn't make sense for him to pursue Masvidal after he says he repeatedly got the better of him in training.
"I've already beat him up and knocked him out multiple times in the gym. I have nothing to prove against him," Covington explained. "I want to go out there, beat 'Marty Fakenewsman,' solidify myself as the greatest welterweight in the world, and go on to solidify myself as the greatest welterweight of all time. I have unfinished business."
Comments
comments