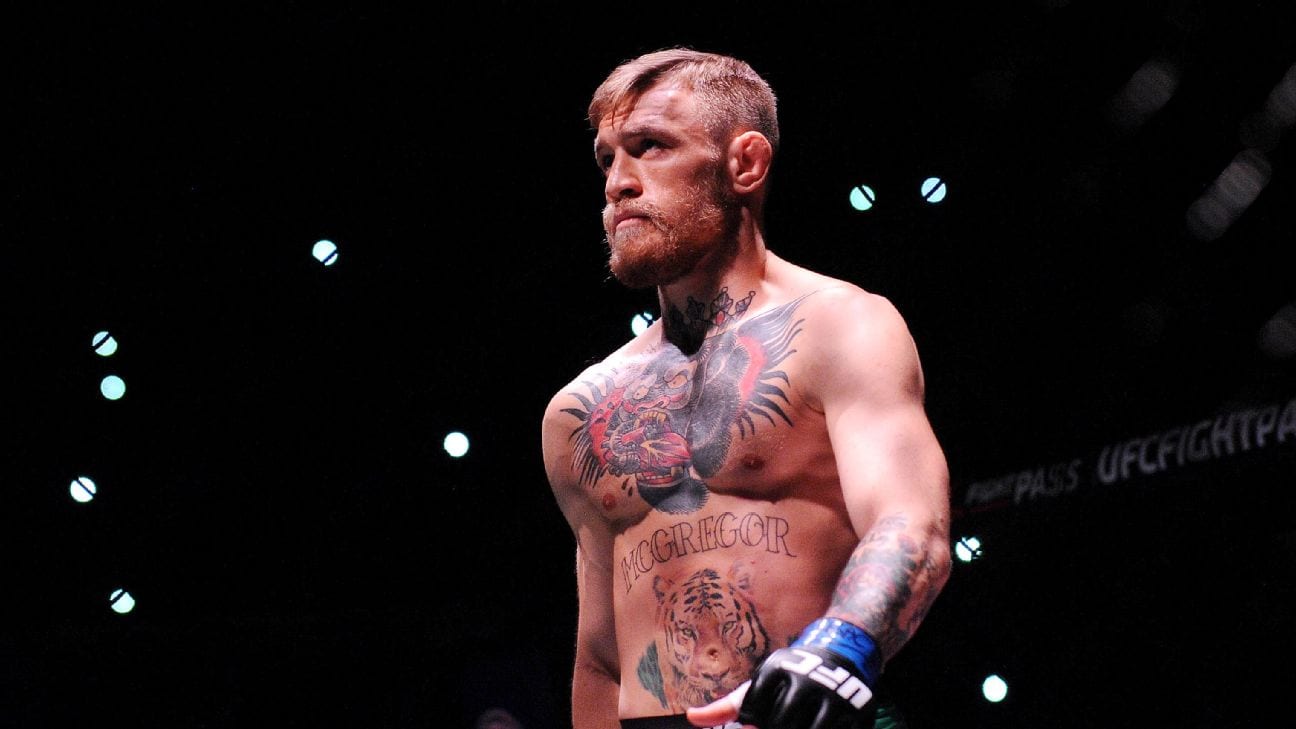 Conor McGregor will be boxing Manny Pacquiao in his next contest, but it seems it's not one he actively pursued until he found all other options closed to him.
The Irish superstar announced he'd be meeting Pacquiao in the ring at some point over the next few months, but today followed that revelation with a note that it wasn't necessarily his first option in the form on an Instagram post with an evaluation of his boxing debut against Floyd Mayweather.
"The first punch thrown. Remember the experts saying I wouldn't land even 1 lol. I landed more than them all. The picture above is the very first punch of the fight thrown, and landed, and inside the very first second of the fight," McGregor wrote. "Bums all of them "experts". Listen to none of them! Really I should have just sat right thru that shot and took his head off and fuck the distance. If it didn't work out just give him a good boot into the neck and get DQ'd and fined and who'd give a fuck. I'm upset I fully followed the rules for that fight, to be honest. Floyd deserved a volley at the least. A shoulder even, break the face.
"Manny not so much tho I don't think, but I will see how the build up goes and wait to hear what bitter old Freddie Roach has to say and then make a decision. My Whiskeys at half a b and climbing I could take a fine.
"I'd rather fight MMA anyway not sure why I've been held back like this, it's borderline criminal at this stage. The biggest number generator in the game asking for four fights since February this year and getting left on seen. It's pretty fucked up when I keep thinking of it. I've been right here this whole time.
"Bob Chapek [CEO of Disney], do you copy! I repeat, Bob Chapek – Do You Copy!
Anyways boxing it is for now and I'm up for this! I hope no bottling takes place here. I'm already agreeing to these limited rules and holding back my full array of weapons. Let's get it going guys. Much love, the champ champ."
It's not the first time we've heard that McGregor's been frustrated at being unable to compete inside the cage. Earlier this year, McGregor retired from MMA and stated his reason for doing so was down to his irritation at not being active — in part to the coronavirus pandemic and in part to promotional decisions — after pledging to a 2020 season.
Comments
comments