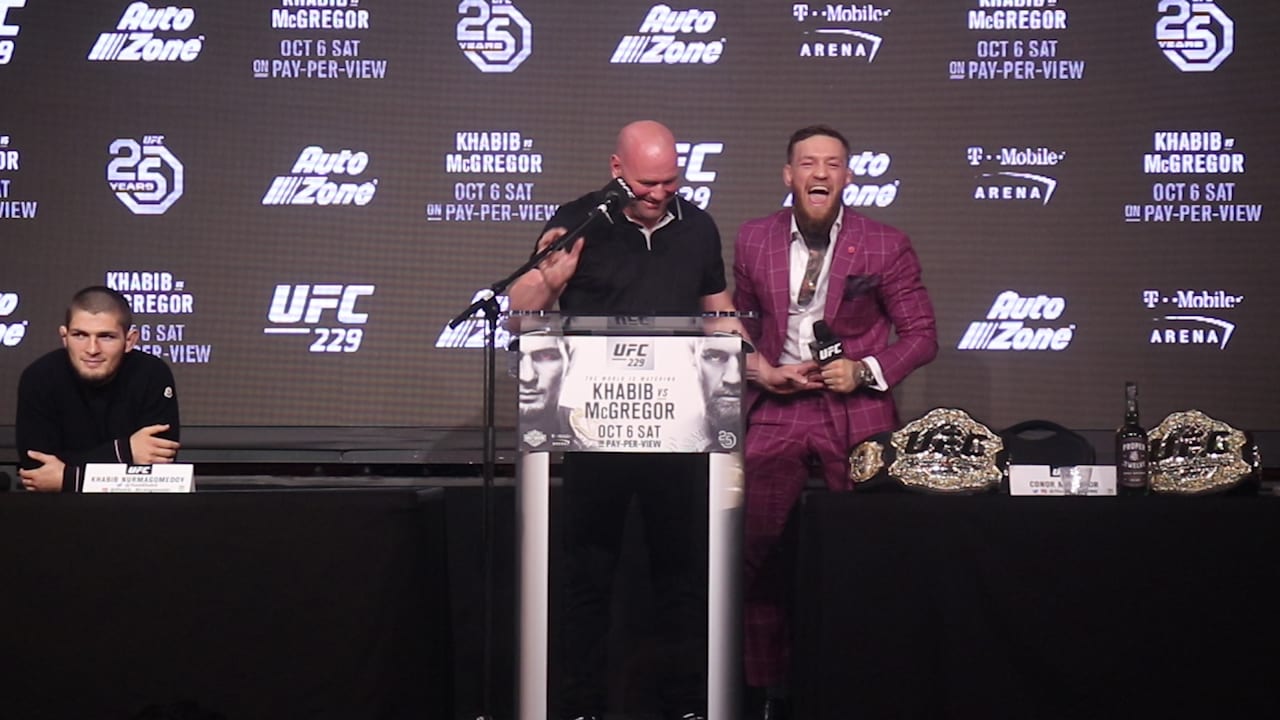 Conor McGregor has signed a new deal with the UFC than spans six fights, according to UFC president Dana White.
White made the reveal following McGregor's appearance at a press conference with UFC 229 opponent Khabib Nurmagomedov, saying a deal with the Irishman was easy to come to after the first UFC double champion had proven his worth to the company time and time again.
"It's not hard to do a deal with Conor McGregor because we know what he's worth," White said, speaking with ESPN.
Even more interesting, perhaps, is the inclusion of McGregor's newly released whiskey "Proper Twelve', something announced during the aforementioned press conference. Proper Twelve will be a sponsor for (and will be featured on the canvas of) every event McGregor fights on.
"You bet your bollocks it is," McGregor said when he was asked if Proper Twelve was now sponsoring the UFC. "On the canvas. On the canvas. Like [Nurmagomedov's] blood will be on the canvas."
–
Comments
comments