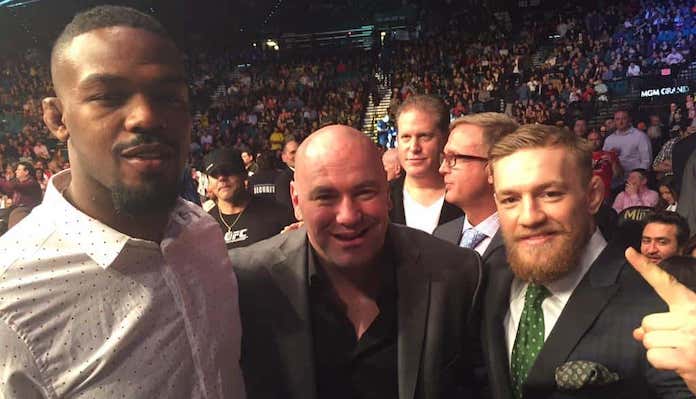 Conor McGregor sent Jon Jones a case of his Proper 12 whiskey to celebrate the new UFC Light Heavyweight champion's win at UFC 232.
Reporter Kevin Iole and Jones' coach Brandon Gibson both made note of the gift in the hours after Jones defeated Alexander Gustafsson in his return to the UFC Octagon.
Ran into @jonnybones in the hotel lobby and he said @TheNotoriousMMA sent him and his team a bunch of Proper 12 whiskey!

— Kevin Iole (@KevinI) December 30, 2018
It's not the first time the pair have had kindness for the other. During his first suspension from the UFC, Jones revealed that McGregor and Ronda Rousey had been the top two fighters to reach out to him with support. Even recently, as Jones geared up for his latest comeback, he cited McGregor as an inspiration for his latest run in the cage.
"Conor McGregor has definitely inspired me to reach for bigger fights," Jones said, speaking with СТАВКА TV earlier this year. "The higher the risk, the higher the reward. That's my plan. Take a page out of his book, and start challenging myself against some pretty scary dudes."
–
Comments
comments