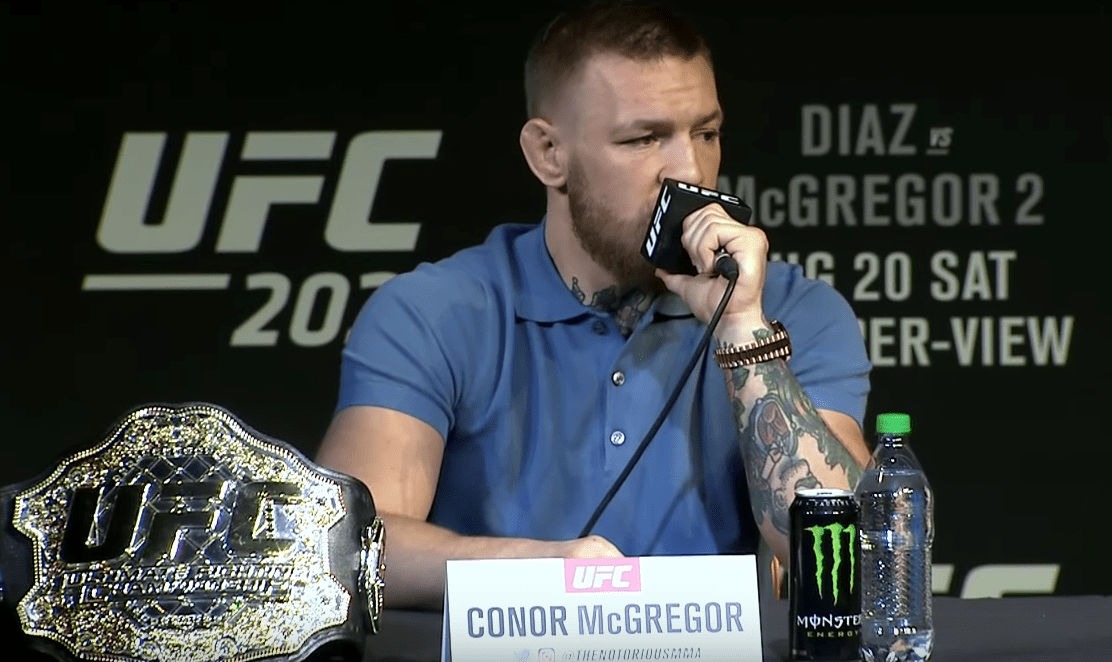 There's always skeptics.
Since yesterdays UFC 202 pre-fight press conference, in which Team Diaz and Team McGregor engaged in a bottle-throwing skirmish, many have taken to the internet to make claims of the incident being scripted.
Appearing via phone-in on the Russillo and Kanell show, Conor McGregor was asked about those who felt the altercation was staged.
"What you think?" McGregor asked. "We sat back down and said 'hey, let's launch bottles into the crowd'? I mean, no that's ridiculous."
With his recent comments about WWE stars ringing in fan's ears, some have suggested the scuffle was Professional Wrestling-esque, something McGregor firmly denied.
"It's weird to even get compared to that, that dweeb stuff," said McGregor. "This is real, we're about to fight. We're about to get into a cage and try and take each other out. It does get more real than that, as the UFC slogan is; it is as real as it gets. That was real.
"Was it the most intelligent thing to be doing? Launching bottles and stuff? I think it wasn't, but hey, it is what it is. It's real. If it was scripted we would have probably would have came up with something better than that."
At the end of the day though, McGregor remained unfazed by the incident.
"It is what it is, you just have to get on with it," he said. "I'm happy I get in and punch the guy in the face now, and if his team come near me I'll smack his whole team, throwing bottles like that. I just thought it was weak, the whole thing, but hey. It is what it is. I'll see the boy Saturday, and his little team."
Comments
comments