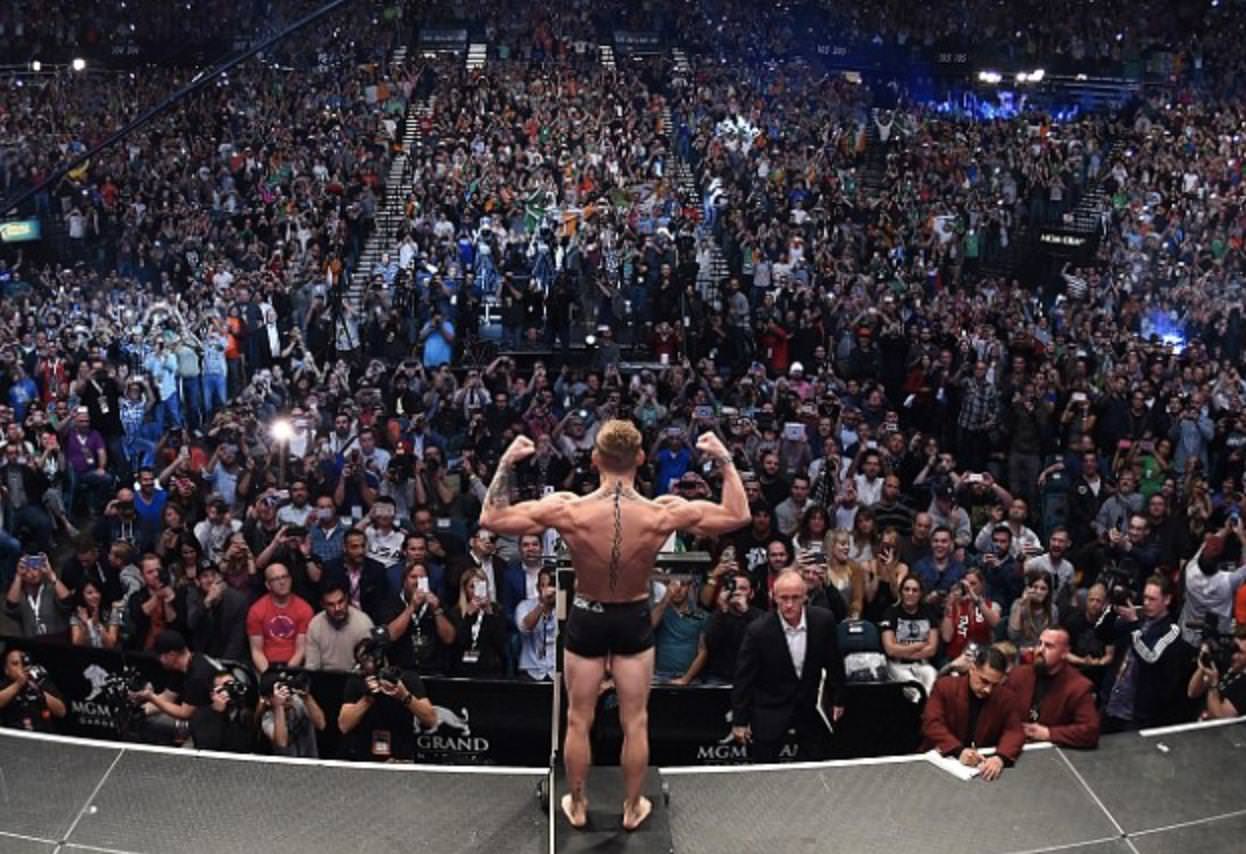 Every year, an extensive ranking is undertaken by fansided.com on what has the best fan following. Titled the 'Fandom 250', the list contains everything from films and singers to brands and sports teams. Naturally, there are a fair few athletes included — and that's where Conor McGregor comes in.
This year, McGregor fans were ranked top above all those of other athletes, as well as being ranked fifth overall. Other recognizable names fans of the Irishman toppled were those of Marvel, Real Madrid and even 'Queen Bey' herself, Beyonce.
Check out the full list here.
It's not much of a surprise. As far as combat sports go, McGregor's fans are legendary, traveling in huge numbers every time their countryman competes. On more than one occasion, the Las Vegas strip has been brought to a standstill by a jumping and singing flood of green, white and orange.
It's a relationship McGregor himself appreciates. While it may feel like eons ago now, when McGregor was first making his name in the UFC, he faced Dustin Poirier in Las Vegas , before uttering the now iconic "if one of us goes to war, we all go to war."
It's a phrase the 'fighting Irish' have taken into their hearts, along with McGregor himself.
Conor McGregor fans were ranked 5 overall, 1 in sports figures. #Fandom250@thenotoriousmma @ufc
READ MORE: https://t.co/Zeo9JpHGey pic.twitter.com/hVvBWsGP2R

— Sports Illustrated MMA (@SI_MMA) December 12, 2017
–
Comments
comments