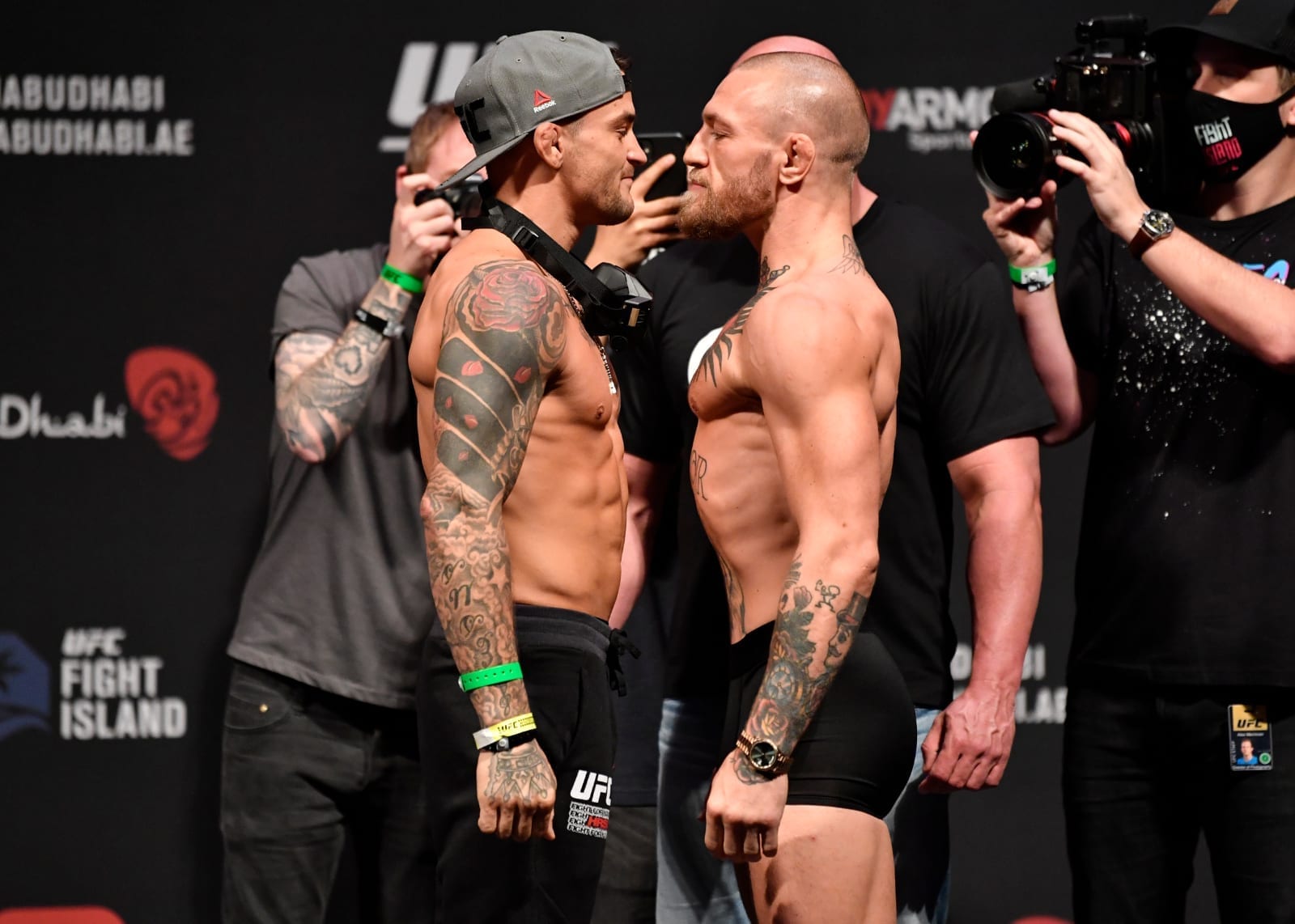 Conor McGregor is taking lessons from his past to succeed in his future.
The Irish superstar is set to meet Dustin Poirier in a trilogy fight on July 10 in a contest that has been described by McGregor as one "for all the marbles." With both men owning a victory over the other, the pressure is on for the duo to emerge victorious of the whole set. And, according to McGregor, who made his UFC debut eight years ago tomorrow, he's looking back at his early storm of the UFC to find motivation heading into fight number three with Poirier.
"Today in 2013 I weighed in for my UFC debut. What a journey! It would become my 12th KO in MMA competition," McGregor posted on his social media. "Dustin Poirier would then become my 12th first round KO in MMA competition. This next fight will be my 12th UFC main event. Rare company! Proper Twelve baby! All day! My ufc debut I found out 9 weeks out. I took a week to get right from not training/partying, and then 8 weeks out I moved to my sisters apt which was close to the gym. I woke up, trained, walked back to apartment, ate my meals and rested, trained again, back to apt, sleep, repeat.
"Double skills work. I also didn't take rest days unless I absolutely had to. Not one. Not even a Sunday. I will take this approach again for my comeback fight. I didn't become ufc champ champ with this method but I did become ufc 145 champion. Also the cage warrior champ champ."
Double skills work. I also didn't take rest days unless I absolutely had to. Not one. Not even a Sunday.
I will take this approach again for my comeback fight.
I didn't become ufc champ champ with this method but I did become ufc 145 champion. Also the cage warrior champ champ.

— Conor McGregor (@TheNotoriousMMA) April 5, 2021
–
Comments
comments