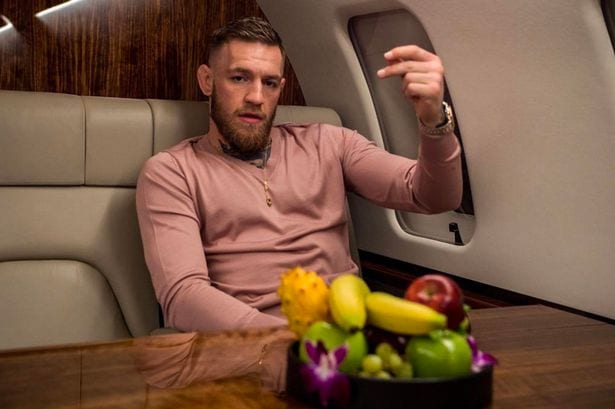 There must be a McGregor fight on.
It was once determined that Conor McGregor's economic footprint in Las Vegas numbered the hundreds of millions of dollars once all the monies associated with hotel stays, restaurant and bar receipts (and everything else such). Well, the same is true of the gambling industry.
In the minutes after Thursday evening's announcement of the January 18 tussle which will feature Conor McGregor's return to the octagon against Donald Cerrone, the sportsbooks announced their first odds for the bout — and as one might expect, the UFC's first-ever simultaneous two-weight world champion has opened as a heavy favourite against Cerrone, the man who has registered the most wins (21) and finishes (15) in UFC history.
Per one well-known gambling website, McGregor is listed at 4/9 compared to Cerrone's 13/8. For the uninitiated, this means that if you were to bet €1 on McGregor to win (and he does), you will get €1.44 back.
A McGregor knockout is listed as the most likely method of victory at 8/11 while if you feel that the Irishman will claim his first UFC submission (and second-ever in his career after a June 2012 rear-naked choke win against Dave Hill) you will get some handsome odds at 25/1.
And if you think that the fight will go all five rounds with McGregor having his hand raised at the end, you will find odds of 13/2 on that.
Cerrone, meanwhile, is considered more of a longshot at 13/8 with odds of 15/2 to win by TKO or KO, 5/1 submission or 6/1 on points.
Comments
comments