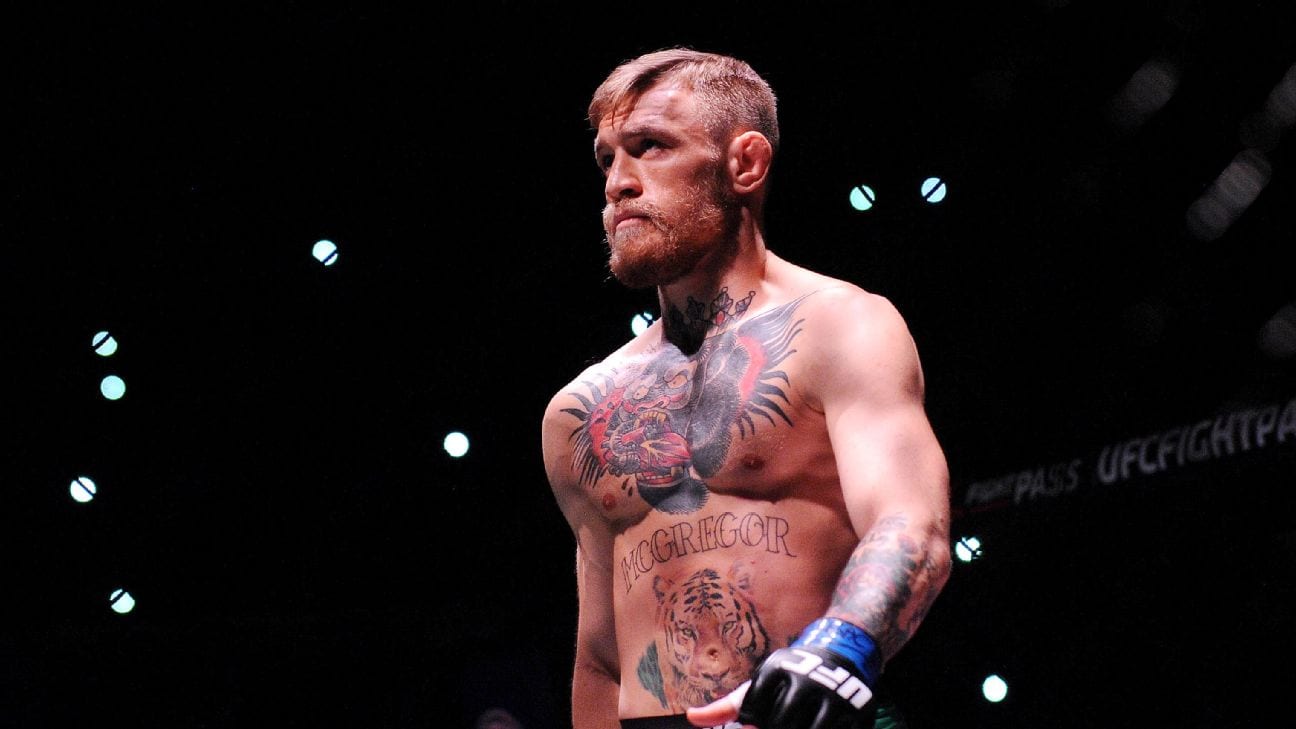 You can count Conor McGregor amongst those impressed with Anderson Silva's performance in Melbourne tonight.
The Irishman took to his social media to congratulate 'The Spider' after a fun three rounds with Israel Adesanya. "Anderson is one crafty, crafty Martial Artist," McGregor wrote. "You only develop these methods through years of hard fought experience. Phenomenal performance. The crafty veteran. Big respect always. It would be an honor!"
It's not the first time McGregor has been linked to a Silva fight, with Silva stating he'd like to fight the superstar from Dublin repeatedly in order to excite the fans.
Now, evidently, McGregor is on board.
Anderson is one crafty, crafty Martial Artist.
You only develop these methods through years of hard fought experience.
Phenomenal performance.
The crafty veteran. Big respect always.
It would be an honor!

— Conor McGregor (@TheNotoriousMMA) February 10, 2019
–
Comments
comments