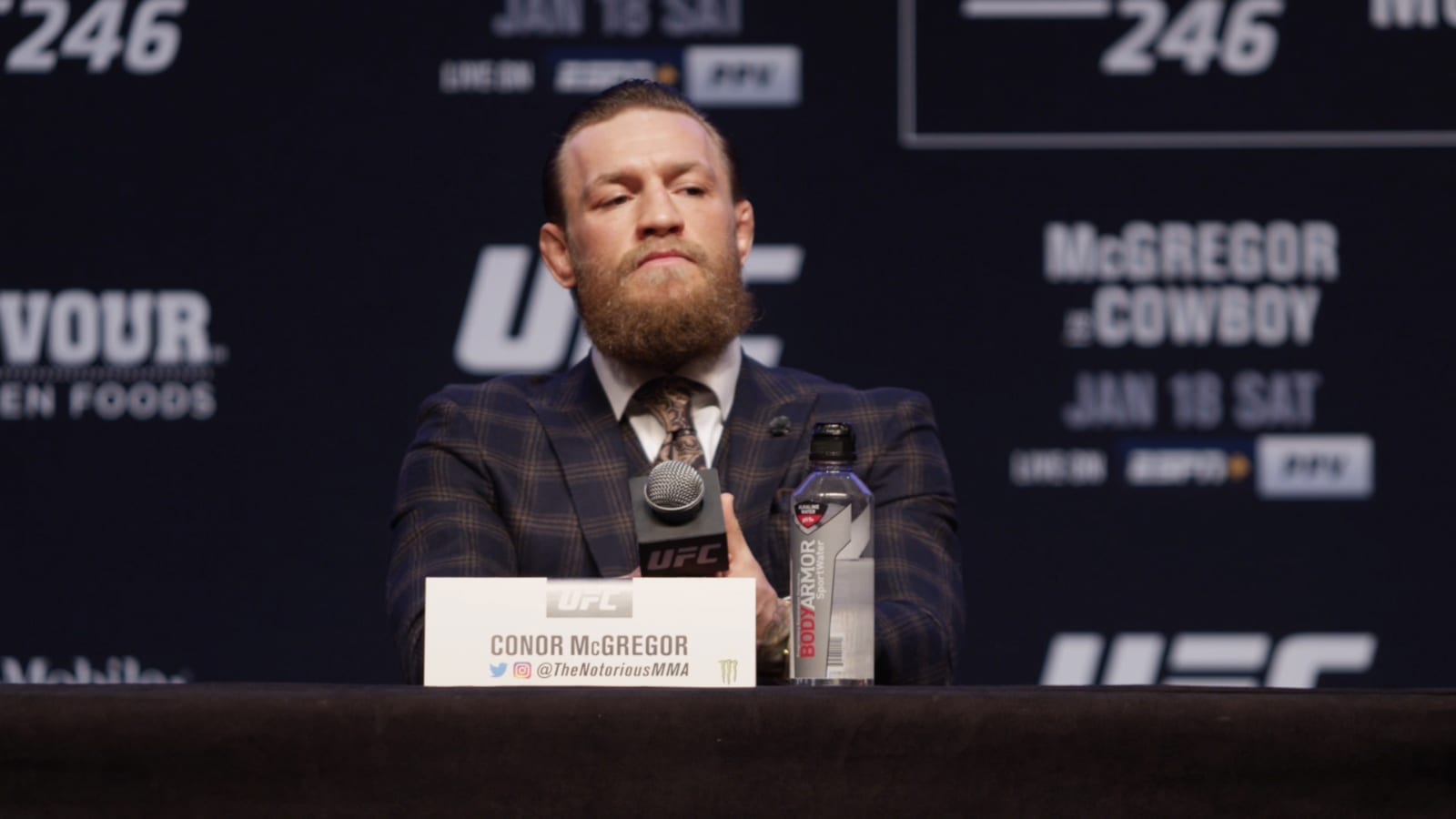 Conor McGregor has long maintained he would become the highest-paid athlete in the world, and earlier this year Forbes confirmed that to be the case.
Over the course of 2020, McGregor pulled in a whopping $180 million, despite the challenges of the pandemic. In doing so, the Irishman beat out names such as Cristiano Ronaldo, Lionel Messi and Lebron James. Overtaking Ronaldo, it must be said, has a special noteworthiness to it, as McGregor and the footballer bantered about their position on the list back in 2016, with McGregor assuring his counterpart he'd go past him on the rankings eventually.
Speaking with Forbes, McGregor kept the same tone he had with the Portuguese baller, telling writer David Dawkins, "It's been a long time coming, and I've been waiting on the call, to be honest."
Most of McGregor's windfall came in relation to his Proper 12 Irish Whiskey, which has seen six million bottles shipped in the three years it's been on sale. While a number of celebrities can find alcoholic beverages attached to their names, few have thrown themselves into a project to build a drink like McGregor has, an effort he notes has paid back in full.
"I could have taken the easy money," McGregor said. "I could have taken the quick buck. [But] I took the risk. I put my heart and soul into it, and it's paid off … I know a lot of these athletes on this list, you know they make so much from their sport, so much from their endorsements. I'm probably the complete opposite. I'm an outlier. I'm a disrupter."
In the end, McGregor notes that despite all the success and riches that come his way, it's his life experiences and background that have pushed him to the soaring heights he's reached.
"I'm in debt to the tough times," he said. "Because when you break through, you are an unstoppable force."
McGregor meets Dustin Poirier in a trilogy fight at UFC 264 on July 10.
Comments
comments