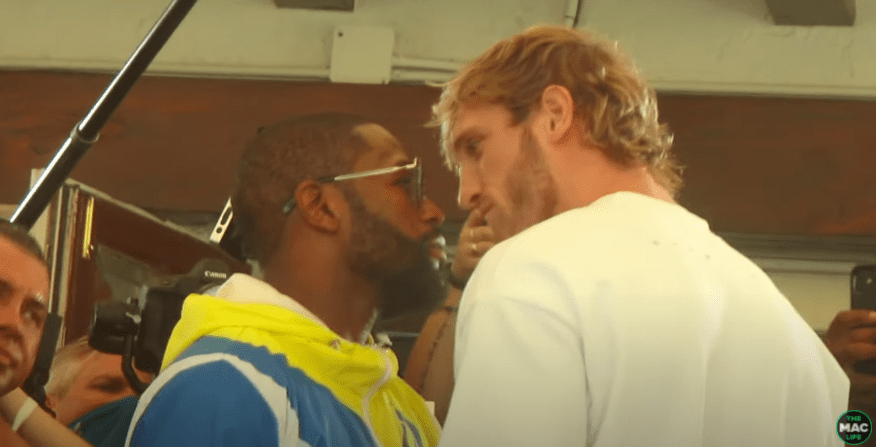 The time for talking is almost at an end. 
In the fight billed as securing 'bragging rights' for the victor, Floyd Mayweather doesn't seem to be too concerned with the physical advantages Logan Paul will bring with him to the ring in Miami on Sunday night. The winless, novice boxer will tower over Mayweather in the ring while also enjoying a weight advantage presumed to be around 30-pounds going into the fight.
Mayweather, though, has dismissed any possible hazards. He says that he has no strategy and that to win, all he has to do is "show up".
Sunday's fight will be contested through eight, three minute rounds with both men wearing 10oz gloves — with some suggestions in the media that Mayweather will take out his frustrations on the elder Paul brother after he claims he was "disrespected" by Jake Paul some weeks ago in the now infamous "gotcha hat" incident which sparked a furious melee at another recent press event to promote the fight.
And judging by the signals from Thursday's staredown in Miami, Mayweather seems more than up for the encounter. Check out our footage below.
–
Comments
comments