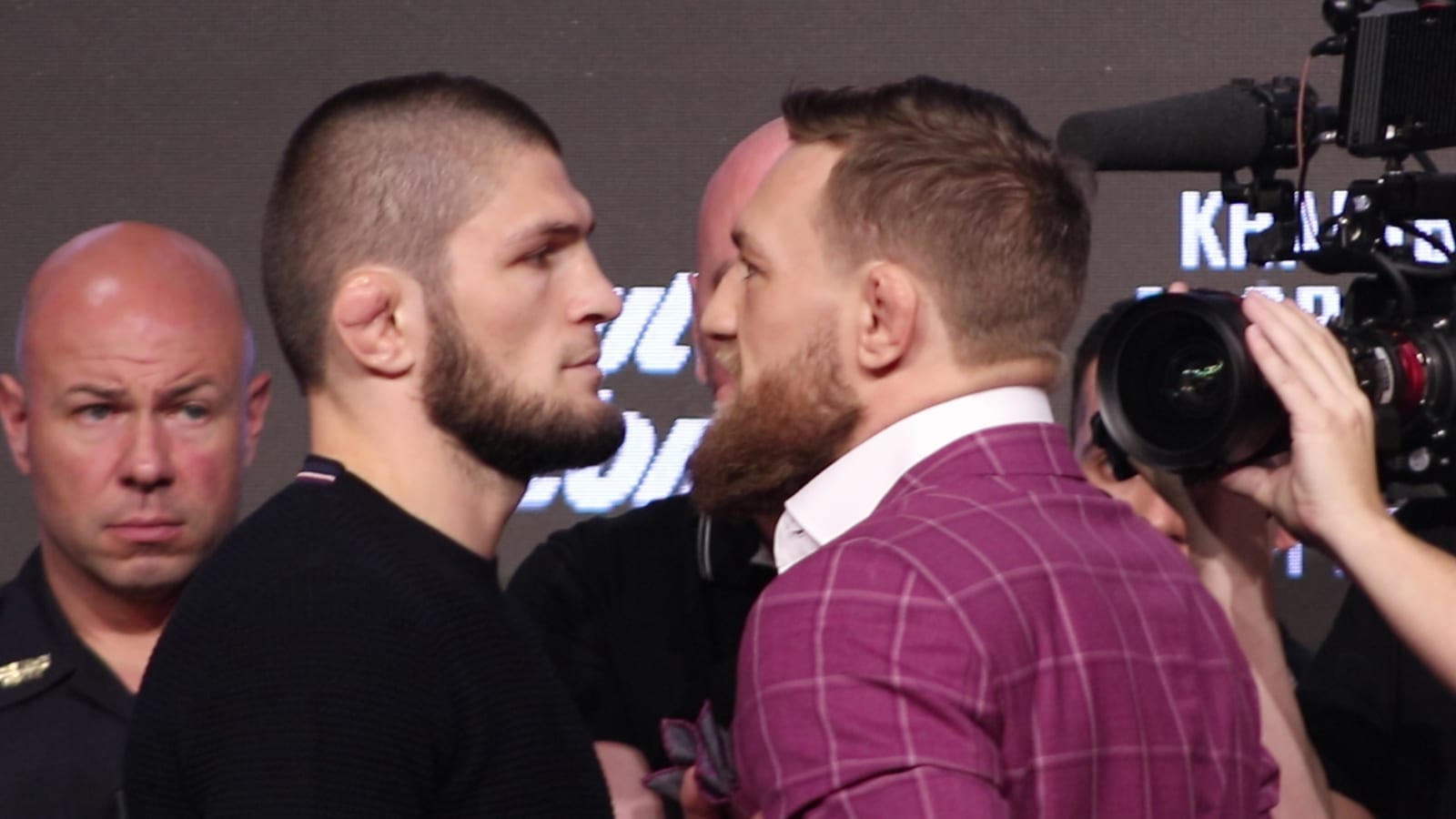 Conor McGregor has sent Khabib Nurmagomedov a message to bid him farewell into his retirement.
The Irishman and Russian's rivalry made for the biggest pay-per-view in UFC history, as well as numerous comments from one to the other over the years. After UFC president Dana White confirmed Nurmagomedov was sticking by his guns and walking away from the sport and making his UFC 254 bout with Justin Gaethje his last, McGregor took one last opportunity to let Nurmagoemdov the lay of the land.
"Happy retirement kid, smell ya later. Never forget who came in the game and made ye," McGregor wrote on his social media. "Straight from my big Irish balls. Remember folks, if you hate cutting weight so much, all you have to do is move up a division. God bless."
McGregor's next move, while not officially booked, is believed to be a trilogy fight with Dustin Poirier this summer.
–
Comments
comments