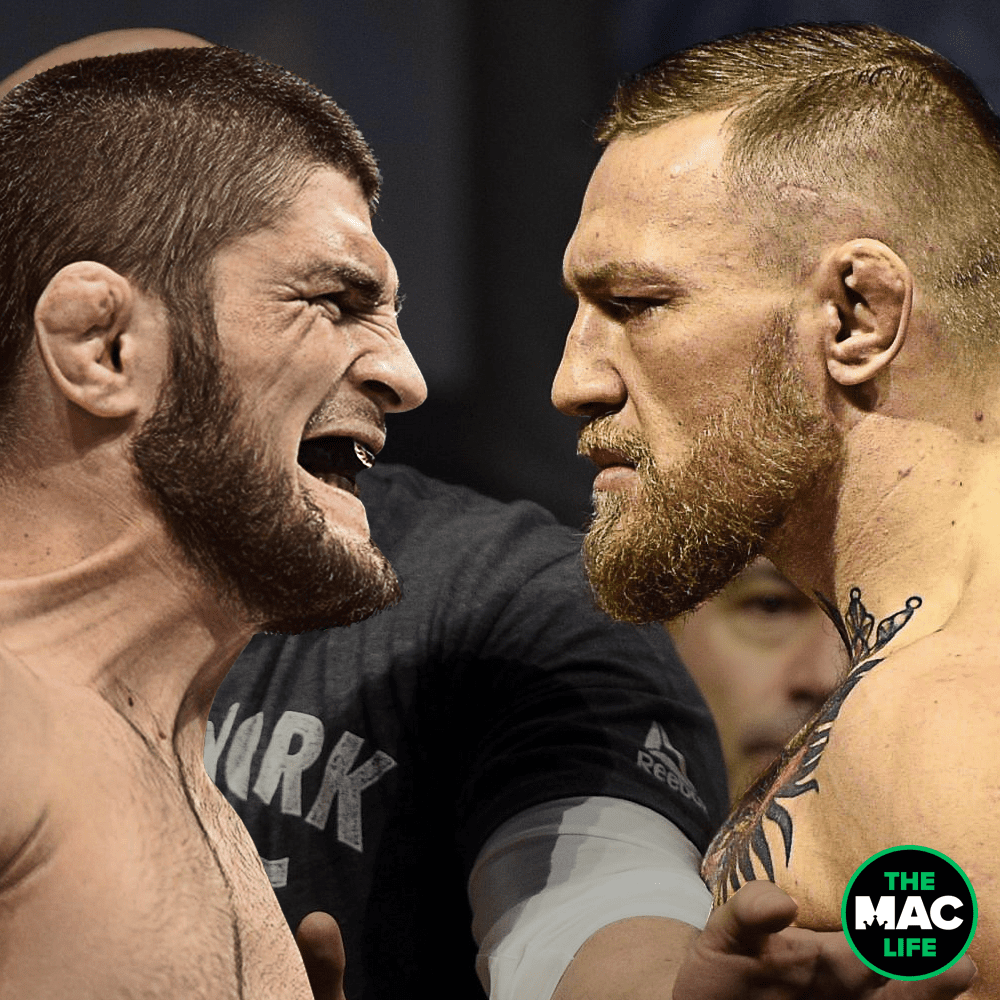 Going into UFC 229, Conor McGregor and Khabib Nurmagomedov are already embroiled in one of the most unique and personal rivalries in mixed martial arts history.
The two are engaged in a well documented feud, with both men not shying away from their dislike for the other and the desire to physically hurt the other man inside the cage on Saturday night. But just because the fight will come to an end, doesn't mean the ill-will will pass.
"I do have a lot of stuff pending, but I also have a fight pending and that's what I'm looking forward to most," McGregor said, speaking on the Ariel Helwani MMA Show. "The man's a fake rat. Simple as … You know who he's managed by, you know the way they are, you know what type of people they are. Fuck every single one of them. Every single one of them can get it. And this is never going to be over.  This fight, it's not over with this fight, trust me on that. Every one of them need to watch where they fucking step. Watch what they say, watch what they do, watch where they fucking sleep at night.
"And that's the truth of it."
While McGregor has been out of the cage for two years, fans shouldn't expect such a hiatus again. While the Irishman still finds certain aspects of the fight game frustrating, he appears to have rekindled his love for the game, and already has his sights on certain names after Nurmagomedov this weekend. Names such as MMA legends Georges St-Pierre and Anderson Silva, for instance.
"We'll see what happens, but I don't think [Georges is] next," McGregor said. "He doesn't really have anything for me personally. I'm not going to shut the door on that down the line. You know what would be another great one? Anderson Silva.
"I would be interested in an Anderson Silva bout. I swear to God. Anderson is a legend in the game. What's the difference between him and Georges? Same damn thing. I'm going to do fights that interest me or have meaning."
And of course, there's always McGregor vs. Diaz III.
"Nate Diaz will always have a rematch off of me," McGregor said. "No matter what happens, I will always give that man his rematch. He gave me a rematch, I give him a rematch. That's the way it is. When it will happen, I don't know. We will complete that trilogy, no doubt about it."
Comments
comments