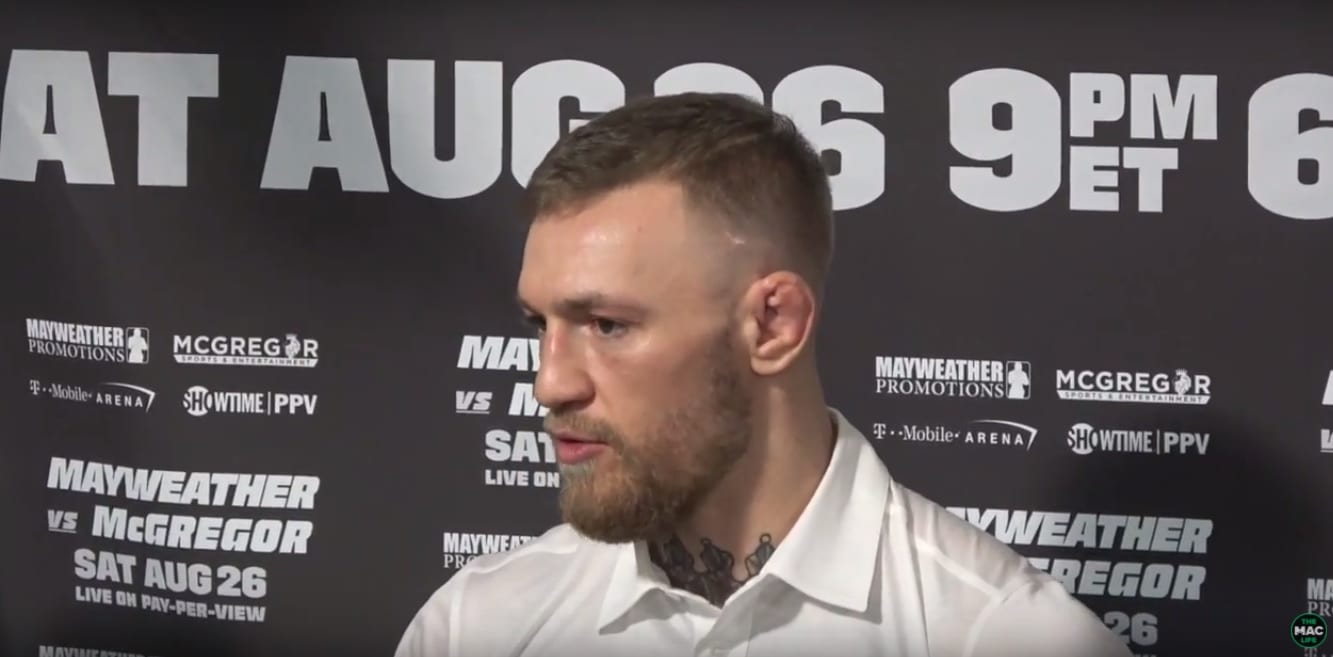 It seems an announcement for the upcoming UFC lightweight title fight between Conor McGregor and Khabib Nurmagomedov is nearly upon us.
As McGregor jogged through the streets of Manhattan, New York, he was asked by reporters if and when he'd be back in the Octagon. While he didn't confirm the contest to be happening just yet, the Irishman did give good news to those who are clamouring to see him back ion the Octagon.
While he didn't specifically respond to Nurmagomedov's name, reports have confirmed that bout the one UFC officials are targeting.
"Very close," McGregor said, speaking to TMZSports. "It's not official, but it's close. I believe [it'll happen by the end of the year], I hope so, I'm pushing for it."
Currently there are three events seen as likely dates to play host to the fight — already touted as one of the biggest in MMA history. October 6 in Las Vegas, November 3 in New York, or December 29 in Vegas. While McGregor did seem open to fighting in New York once again, it seems the November card is not in play for this one.
"We'll see what happens," McGregor said. "I'd love to fight in the Garden again. But I believe this one is Las Vegas."
–
Comments
comments