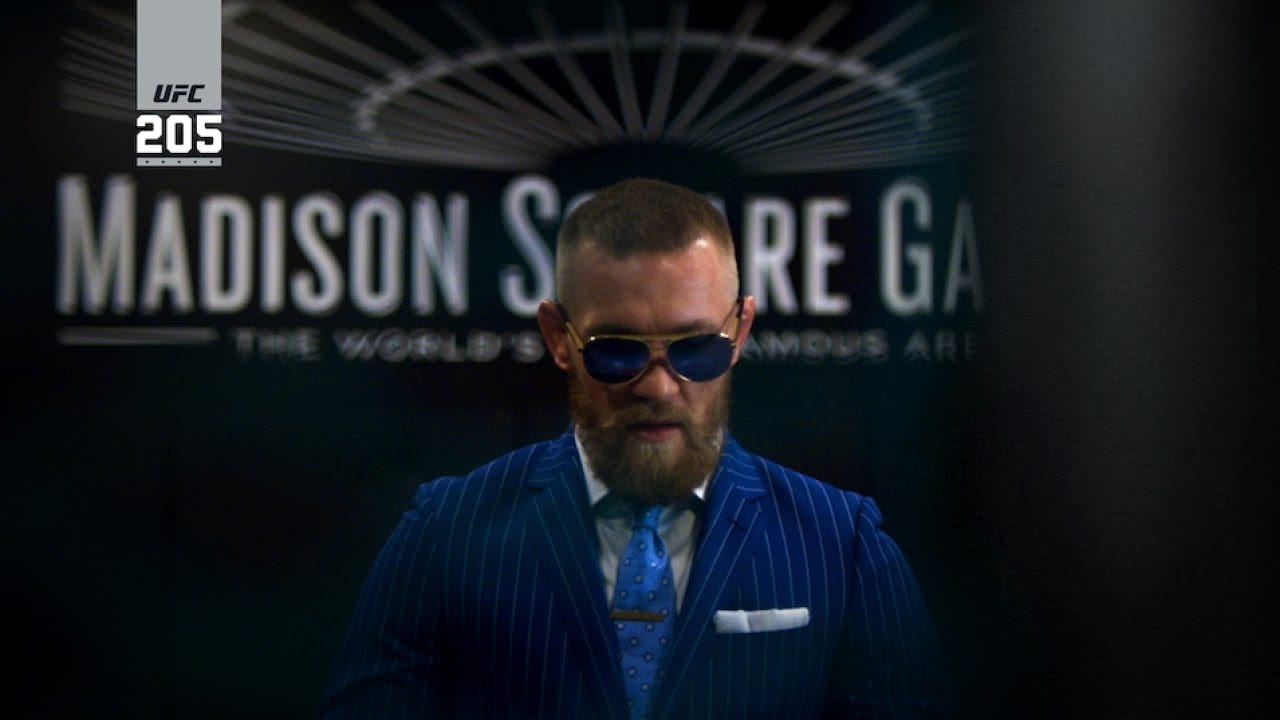 Before the UFC 205 press conference two months ago, Conor McGregor had never mentioned Eddie Alvarez in public. But, if you were at all left wondering how he feels about his opponent next Saturday, McGregor made sure to clear up any misunderstanding on the UFC 205 media call earlier today.
"I don't mind Eddie, I've no problem with him," McGregor said. "He just doesn't really come into the equation in my head. I've so many ways that I can enter a contest. I've so many different stylistic attacks.[…]I can paint so many pictures in there. I can go and implement a Muay Thai style. And I can implement them all in one round.
"Eddie, he's tough, he's durable, I'll give him that. His chin is banged up. I don't believe he will be able to last the barrage of strikes, if he can last I'll give him respect. But this is the McGregor show. He will be dismantled and put away and that'll be it."
While that all seems a tad controlled for a McGregor interaction with his opponent, the tone of the call changed when Alvarez continued to state he felt McGregor's record was consistent only of "chumps" and that the Irishman had never faced someone on his level.
"I'm going to toy with this man, I'm going to really, truly rearrange his facial structure," McGregor said. "His wife and kids won't be able to recognise him again. His friends and the people that he knows will know that he's not the same man after this contest. He's going to be in a shock when he sees that."
Yet it was when Chad Mendes (who McGregor defeated at UFC 189) was mentioned, and Alvarez attempted to disregard him as just "a little guy", that McGregor really went on the offensive.
"I changed [Mendes], I changed that boy, know that," McGregor said. "He went into that fight with Frankie beat. He was damaged goods. He was faster than you, he's got better boxing than you, cleaner wrestling than you. He's a better fighter than you, what are you talking about? You're bigger and more stuffed.
"Have you seen him since? Have you seen him fight since he fought me? Go have a look at Nate [Diaz], go have a look at his face. Go look at Jose [Aldo], how's he doing? Anyone that fights me, it's over for them, and it's going to be the exactly the same for you.
"You're never, ever going to be the same. Ever again in your life. Your kids after this are going to beg you 'daddy, daddy, please don't go again'."
Comments
comments