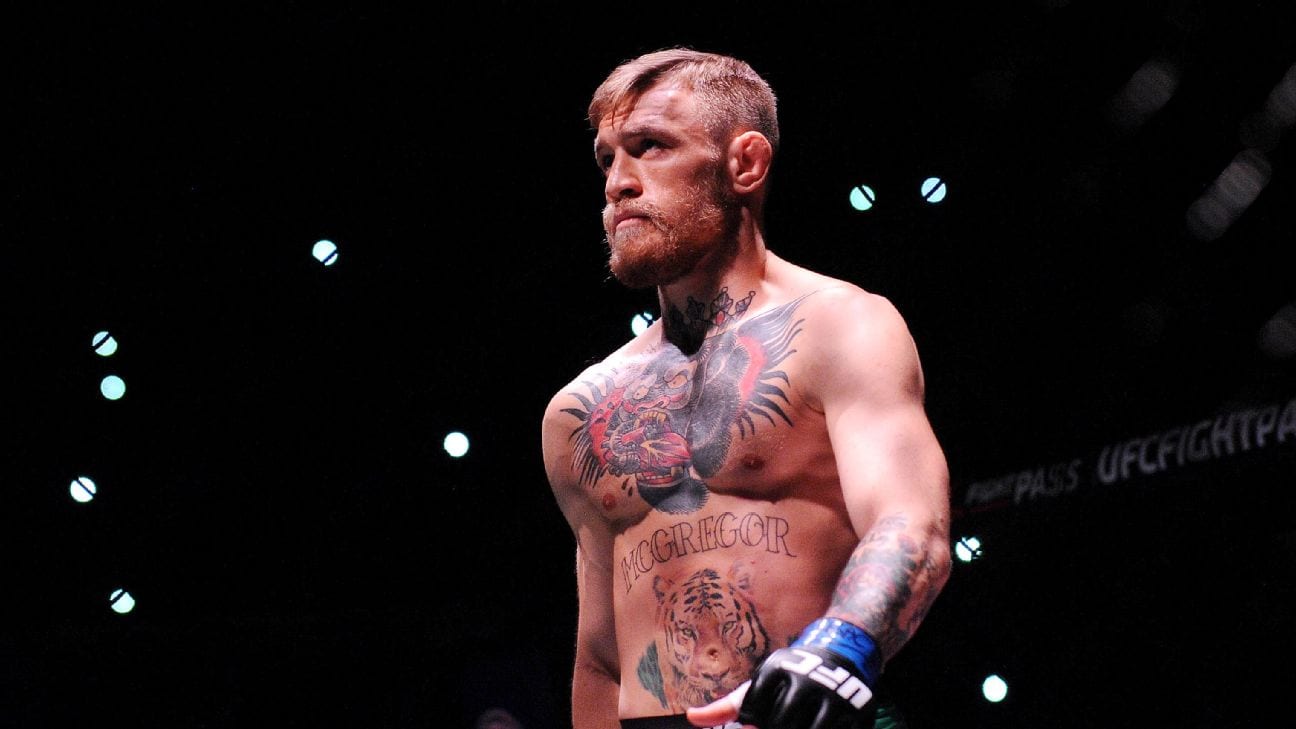 Conor McGregor isn't feeling animosity towards Donald Cerrone ahead of their UFC 246 bout.
Instead, the Irishman is feeling respect and a certain level of fondness towards his opponent. Despite the fact the idea of a McGregor and Cerrone fight first came into the world with the pair of them jawing back and forth at a press conference some years ago, the two are older and wiser heading into next Saturday, and as such feelings have changed.
"I appreciate Donald, I have to say," McGregor said, speaking to Ariel Helwani of ESPN. "He's fought a lot of times since the last time I saw him at that [Jose] Aldo press conference many, many years ago. He's gone on and fought so many times, he's also a family man with his grandmother and I appreciate that and I respect that.
"I also respect the method he went about with the Proper whiskey, and so much work goes into these things. See that bit of respect? … I'm happy to come back and have my comeback fight in the beginning of my season against Donald, and I look forward to it. It's going to be a good night. I'm going to shine on January 18 inside the Octagon, like I have done many times before.

–
Comments
comments